Now Available at the Rockstar Warehouse: New Max Payne 3 Tees and Official Poster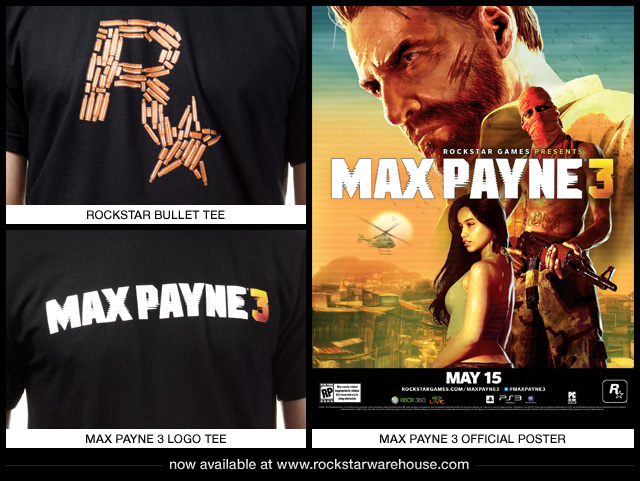 We've just stocked our New Arrivals section of the Rockstar Warehouse with new Max Payne 3 gear first seen earlier this month at PAX East in Boston.

All available for purchase now to customers internationally, we've got a pair of fresh new t-shirts in the Rockstar Bullet Tee , perfect to gear up for Bullet Time®, and the official Max Payne 3 Logo Tee to make your excitement for next month's return of Max readily apparent. We've also updated the Posters section of the Warehouse with the game's Official Poster faithful to the cover art you'll see on shelves in just a few weeks. As an added bonus and by popular demand (shout to Social Club members @NYPDMAXPAYNE @maciej595revan and others) we've also created digital desktops of the cover art which you can grab now at the Max Payne 3 Downloads section. Enjoy all and read on for more detailed product descriptions of the new gear.
ROCKSTAR BULLET TEE
Soft black 100% cotton tee featuring the Rockstar logo as spent bullet casings. Get ready for Bullet Time®.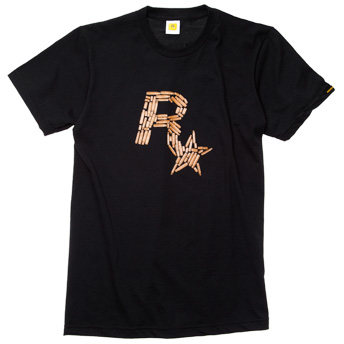 MAX PAYNE 3 LOGO TEE
The Max Payne 3 logo boldly emblazoned on a high-quality soft black 100% cotton tee.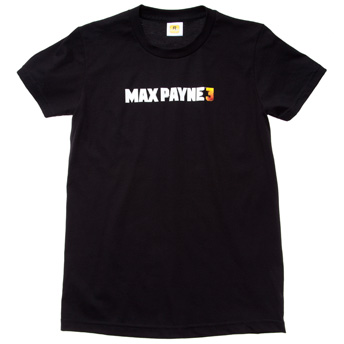 MAX PAYNE 3 OFFICIAL POSTER
A 22x28 inch poster featuring the official cover art of Max Payne 3.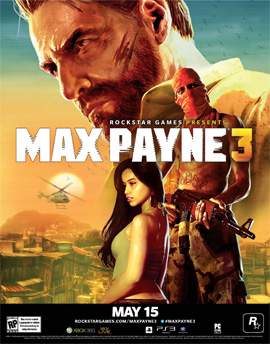 *See our Support FAQ article here for more details including a breakdown of savings by several EU territories
Previously:
Rockstar Warehouse Update: GTAIII Anniversary Knuckleduster Mugs, Max Payne 3 T-Shirts & Posters Now Available