Fan Art: The Works of Patrick Brown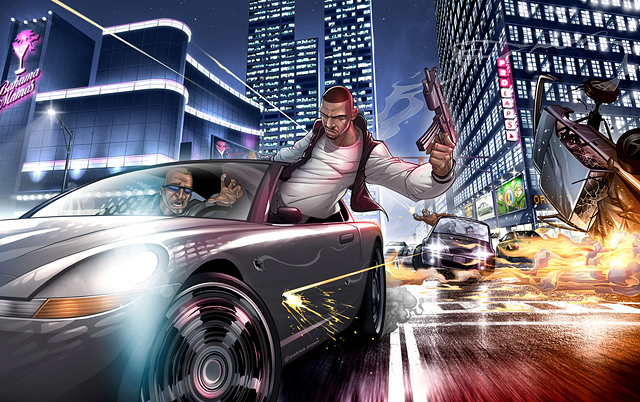 Now that you've seen some of the Liberty City club scene's most ubiquitous faces via the recently released Ballad of Gay Tony character art desktops, check out the latest Rockstar Games homage created by fan artist extraordinaire, Patrick Brown. Brown's comic book style interpretations of the Rockstar catalog are impressive to say the least. We tweeted links to his recent work on John Marston and Red Dead Redemption a few weeks ago, and his Grand Theft Auto: Chinatown Wars image is a fave. This time, Brown's used his knowledge of the original Grand Theft Auto IV universe to deliver his own take on Luis Lopez and the action-packed vibe of The Ballad of Gay Tony.

For a full selection of his work spanning games, film and more, visit his gallery at DeviantArt.