Max Payne 3 Soundtrack Details: São Paulo's Own EMICIDA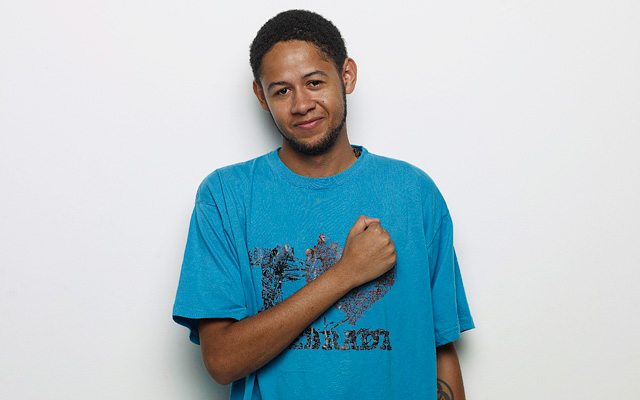 Earlier this week, we brought you some first details about Max Payne 3's soundtrack with word of L.A. rock ensemble HEALTH's work crafting the game's unique original score (heard in dramatic fashion in the most recent Official Trailer).

Today, we're proud to announce that another key contributor to the game's aural action is celebrated São Paulo rap star Emicida - one of the leaders in a movement that's helped make São Paulo a veritable hip-hop capital for Brazil. Emicida is known for his tough and raw rhymes and freestyles ('Emicida' being a fusion of the words 'emcee' and 'homicide') and for his dedication not only to aesthetics but to imparting important messages of social justice as it relates to the downtrodden of his city and country. Winner of Act of the Year in the 2011 MTV VMB Awards, Emicida's regarded as one of the biggest icons in Brazilian music today and has rocked mega festivals around the world from Rock in Rio to SWU, Sonar, Planet, Atlantis to Coachella.

We reached out to Emicida last week for his candid thoughts on what it's been like working on original music for the game:

"Antes de mais nada, sou fã de video games, como disse nas primeiras reuniões sobre o jogo, temos aqui na Laboratório Fantasma uma admiração muito grande pela Rockstar pois todos, sem excessão somos fãs de GTA, entre outros titulos lançados por eles. Ter a oportunidade de fazer parte do Jogo Max Payne 3 foi muito especial, compor para o jogo então, foi como um sonho, trabalhar com uma história tão densa, obscura onde temos uma trama que se passa na cidade de São Paulo, minha amada São Paulo, é nisso que eu quis me apegar, no inferno astral do personagem somado a paisagem caótica da maior cidade da américa latina, com seus contrastes e cenários, tensão, violência, corrupção, principalmente em um momento tão delicado da história de São Paulo, onde presenciamos uma onda de ataques politicos contra a população de menor renda... estou ansioso para o lançamento e vai ser foda!!" - Emicida

("Before anything else, I'm a huge fan of video games as I shared with you guys during our first meetings regarding the game. Here at Laboratório Fantasma (Records), we have a great admiration for Rockstar and we are, without exception, fans of GTA, among other titles that Rockstar has released. Having the opportunity to be part of the game Max Payne 3 was really special. Creating a song for the game was simply like a dream. We worked along a storyline that is dense, obscure and that takes place in the city of São Paulo, our beloved São Paulo. My intention was to hold on to this idea, that of an astrological inferno – when all the planets are aligned against you – of a character immersed in a chaotic landscape in the largest city of Latin America, with its contrasts and scenarios of tension, violence, corruption, and especially at this very delicate moment in São Paulo's history where we witness a wave of political attacks against our low-income communities... I am eagerly awaiting the release of the game and it's gonna be f***ing awesome!!! - Emicida)

We'll have more details including info and a first listen of the original song he created for the game soon...