Max Payne 3 Original Artwork: "Transfer Deadline"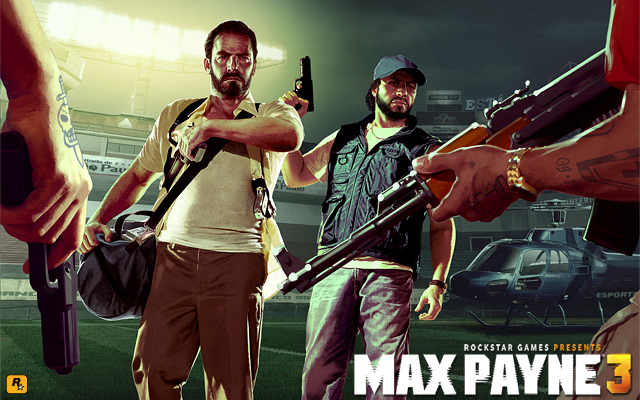 "Transfer Deadline", this week's original artwork release from Max Payne 3 features Max and Passos in a tense scenario that takes place on the pitch at a local soccer stadium, with the duo in the middle of a deadly cash exchange for the kidnapped Fabiana Branco. A transaction that - as you will see for yourself come this May - doesn't quite go so smoothly...
Grab this brand new art in the full range of desktop and mobile wallpaper sizes, backgrounds, buddy icons, avatars and Facebook Cover version - all at the Rockstar Games Downloads section or at the Max Payne 3 official site.
Previously:
Action Series Wallpapers Featuring Kill-Cam, Shootdodge & More
Official Max Payne 3 Background Desktops
Max Payne 3 Original Artwork: "Downpour"