Fred Armisen's Thoughts on GTA & Red Dead (via Adult Swim)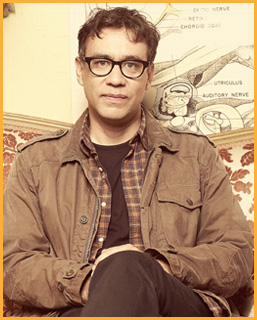 Saturday Night Live veteran, Portlandia co-creator/star, and longtime Rockstar friend, Fred Armisen, recently sat down with Adult Swim to confess his obsession with Grand Theft Auto as well as Red Dead Redemption...

"[Grand Theft Auto] means more to me than just me saying I really like it. First of all, when I play it, it takes me a year. I get so into it that I get very emotionally attached to being in the game. There are times I'll be away from Grand Theft and I'll be thinking of new strategies to try to finish the mission. I used to play it on PlayStation, and then I started playing it on Xbox. The first one I ever got was Vice City, which is the Miami-looking version. Then I got into San Andreas, and I even bought the guidebooks and everything. I never did any of the cheating codes, but I really tried to utilize the symbols and buttons.
Then I went onto the Niko Bellic version [in Grand Theft Auto IV], which is like New York. Each of these took me a year. When I finish all the missions, I don't go back and replay them—it just makes me too sad...

The most logical continuation of all is the one in Red Dead Redemption, which I consider the next step. That's a truly emotional game."

Thank you for the awesomely kind words, Fred - we are honored.

You can all read the entire interview here which also includes backstory on how he wound up doing a cameo appearance as a voice in Grand Theft Auto IV (you can hear Fred calling up radio shows as various characters while you cruise around Liberty City in the game).