Max Payne 3 Official Site Launch Featuring the 608 Bull Revolver Feature & Video, Comando Sombra Gang File, Exclusive New Screens & More

The 608 Bull weapon widget from the new Max Payne 3 official site. See this veritable hand cannon with 8 rounds of high velocity stopping power in action, explore screens and a 360-degree view of the fully rendered weapon – including a view of it broken down by its individually modeled components.
Our new Max Payne 3 website is live with a ton of never-before-seen content including a new video, screens and 360-degree renders of the high-powered 608 Bull Revolver shown above, details on one of São Paulo's most vicious and influential cartels, the Comando Sombra and their ruthless leader Serrano, as well as a collection of new exclusive screens.

The brand new site also features a chronicle of all Max Payne 3 news, videos, downloads and information released to date. Explore it all at www.rockstargames.com/maxpayne3 and check back often in the weeks and months ahead for a fully-loaded barrage of new videos, screens, game details and much much more as we head towards Max Payne 3's release on Xbox 360, PlayStation 3 and PC this May.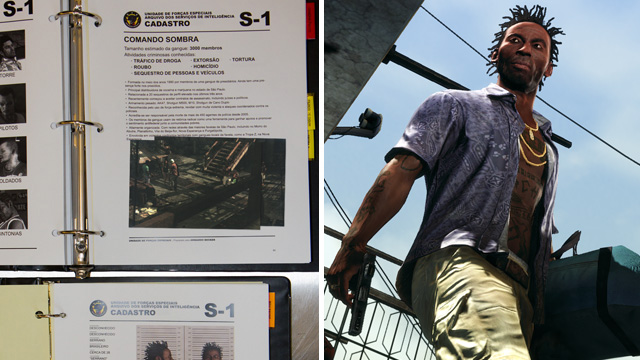 Explore intelligence gathered on one of the deadliest organized crime groups in São Paulo, the Comando Sombra and their ruthless leader Serrano.