Classic Max Payne Avatar Items Now Available on Xbox LIVE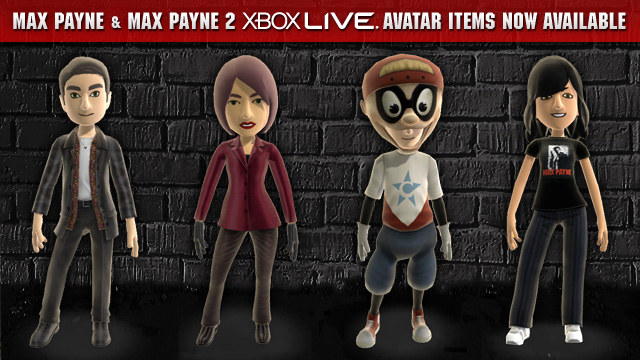 The Classic Max Payne Outfit, Mona Sax Outfit, Captain Baseball Bat Boy Outfit and Classic Max Payne Avatar Tee: Available now on the Xbox LIVE Marketplace.
Represent classic Max Payne on Xbox LIVE and show your excitement for Max Payne 3 with a new range of digital avatar costumes and apparel inspired by the original Max Payne and Max Payne 2 - now available at the Xbox LIVE Marketplace.
The outfits are priced at 320 Microsoft Points each and the individual tees and items are available for 80 Microsoft Points.

Stay tuned for more downloadable goodies in honor of Max Payne 3 to be announced for both Xbox LIVE and for PSN in the lead up to game release.