Red Dead Redemption Double and Triple XP for the Holidays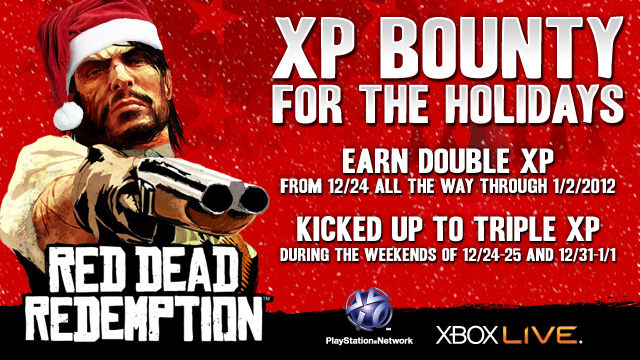 Starting at midnight eastern tonight and running through January 2nd, we're serving up a holiday bounty of Double XP in Red Dead Redemption, where multiplayer activity across all online modes of the game will earn you 2X the multiplayer experience points, including Undead Nightmare and the recently released Game of the Year Edition.

Plus, as an added bonus, we will be dialing it up to 3XP specifically for the holiday weekends of December 24th-25th & December 31st-January 1st. Celebrate Christmas and New Year's this year by doling out buckshots to bandits and the undead alike - frontier justice is always better to give than receive. Enjoy, all.