The 365 Songs Project by Chris Sands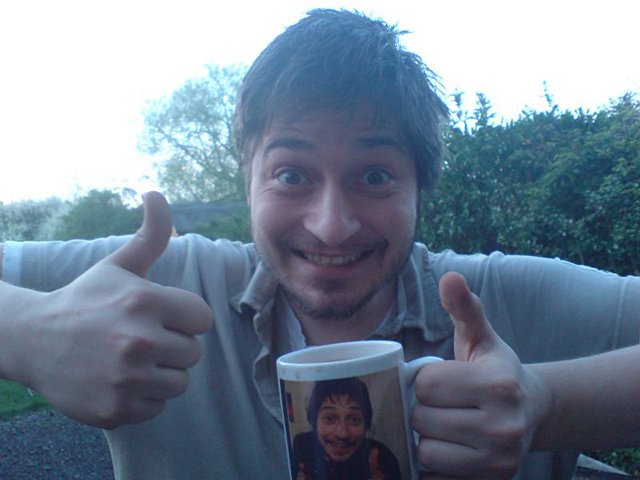 We'd just like to take a moment to send a special shout to Chris Sands – who recently dropped us a note via mouthoff to let us know about his inspirational story and about his incredible music project, "365 Songs".

You may have heard of Chris before as the BBC had covered his battle with a rare brain tumor, via the 2010 documentary "The Man Who Can't Stop Hiccupping". Chris writes to us:

"...we found out I had a brain tumour, so I had brain surgery, leaving me with a cool scar but also leaving me numb over most of my body, I couldn't walk for a while. I'm on the mend now and have got most of my feeling back. I'm still a quite numb down my left hand side and especially in my left hand which leads me to why I am writing this email. I'm a musician, not a very good one but I love to play music, after the surgery I was laid in the hospital bed and I thought I would never be able to play guitar or piano or anything again. I was in tears listening to all my music on my PSP, the only thing that kept me going was Beaterator, I could sit there and though I struggled to even hold the PSP properly for a while, I could sit and craft the songs that would pop in to my head using it. After getting out of hospital I picked up the guitar again and was just about able to record small parts using the mic and the vocal record function, then copy and paste them and write parts over them. It was just what I needed to help me recover. So now I've started a project to write a song a day for a year and most of my songs have been recorded on my PSP using your excellent program."

Truly amazing, inspiring and humbling. And better still, the tracks he's been recording are really, very well done.
We're particularly fond of this catchy tune – "a story about a man on a horse", entitled "The plAIN and mountAIN" recorded on Day 73.



Please everyone check out his site at http://www.365songs.co.uk/.

All the best to you, Chris – please keep up the awesome work, best of luck with the remainder of the project and stay well!