Recap & Screens: Grand Theft Auto IV: Complete Edition Social Club Multiplayer Event on Xbox LIVE (July 7)
Thanks to all our Social Club members that joined us on Thursday July 7th for an evening of Grand Theft Auto IV: Complete Edition multiplayer (that's modes from the original GTAIV as well as both Episodes) on Xbox LIVE, the most recent in the Social Club Multiplayer Events Series and the first event on the brand new July-September calendar.
The next one is this Friday July 22nd from 4-7PM Eastern when we'll be playing Red Dead Redemption & Undead Nightmare on PSN. Come locked and loaded for 3+ hours of Triple XP (which we'll actually be leaving active all the way through midnight Eastern so that our west coast friends have a good chance to soak up some 3XP too) with all the live stream, chat and sweepstakes action you've come to expect. Note that Triple XP will also be active for Xbox LIVE during this time. More details later this week - in the meantime, check out some highlights from the GTAIV bashment...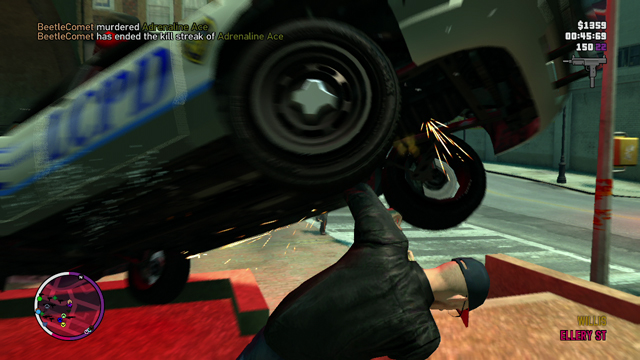 O hai! MetalBoxFan surprises GwRockstar3 with a police car during a round of Deathmatch in The Ballad of Gay Tony.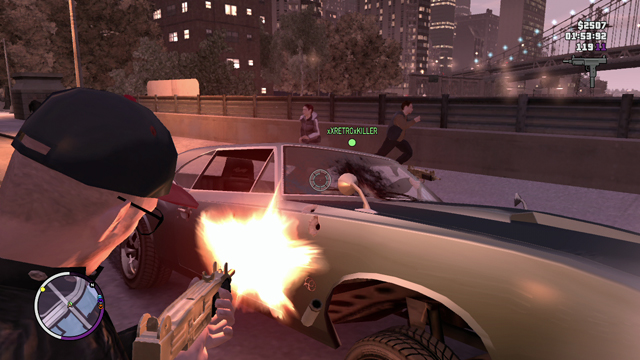 GwRockstar3 unloads on xXRETROxKILLER as hapless pedestrians scramble.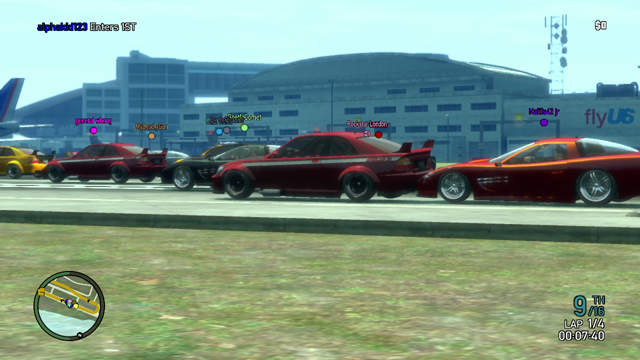 GwRockstar3 aims in vain for the lead during GTA Race in Grand Theft Auto IV on the track Taxiing with Sports Cars. 1st place honors go to Mafi3a.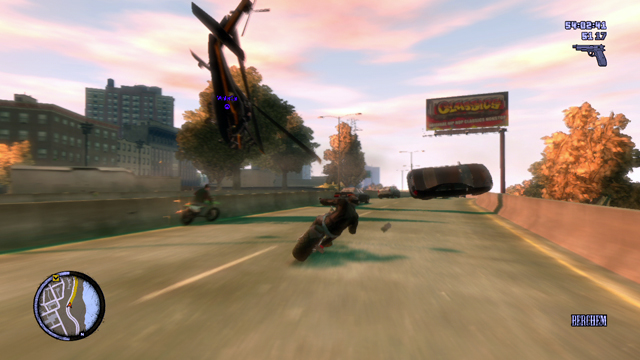 WinterCar flies and gets good position to fire away at GwRockstar3 during Chopper vs Chopper in The Lost and Damned.
Roll call time - props to the following who we have a record of having come through either playing online, chatting or entering the sweepstakes - be sure to let us know if we've accidentally left anyone out...
1stGTAJman
467awesome
ace31ma
AcesnEights
adiogoman
Adrenaline Ace
AdriaanLive
Ahmedoo928000
AJK567
aKingsley
Alien780
alphakid123
anikileitor
austen dell kin
_Ateo_
AWetGerbil
aze07
AZk ScOoPeR 59
azndriftz
Bah-Lamine
BakerdustinPD
BardePluton5
BATTLE BEAR 141
Bazar_Str3ak
BeetleComet
benben20
BennoBlue
BIG BAD POPPA J
BIG SHIRLEY
BIG_STRONG_NIKO
blackbird5543
BlackEntForest
Black_Arrow
Blais1
BlazingMarlin
BLOOD_CARNAGE
bluewaffle99
BlyssBlack7
BmXeR82
BobbyDangler
BobObeyond
Boss.Danny
BovineDrop36417
Brun0rx
buckslims
BUSTED-UR-ASS
BXUNDERGROUND
Callaghan18
captain4004
CASINO7777
Cazuual
cerealkyller
charlie125125
chicagofarker
Chigerian
ChiselTip
chritopherBeer
cocojumbo1
conorSuper
cooldog123456789
CorgiJulien
Cpt Cornflakes
CracklyRabbit
CroixSole368
CSIXTY
D4RK SPRINKL3S
Danzickk
darchangell
darnlang
dddd111
Dead2try745
DeadlyTarget
DeathStar671
DeKelticSniper
DemonicPhill
denisiscena
diogocastrosi
djpenguin2
DoctorPeace
Dogbone7
DonMKB
DonnyJoe
DR.DONUTS
Dr_Gonzo1971
duaragan
Dub33zandB33r
EDDIE510HHS
edjasoidhijasds
EMkaEL7
envymyswag493
Evil Teh Drunk
EZ AJ STYLES
FahdR0kh
FallingSalmon
fannyballsack
FantasticManish
fast1uk
Felix dennis
ferguson99
ferreira255
Fhershizzle637
foxbros135
freezergeezer
FuEL x Gh0sT
FYE423
Gabibas
Gege42
General Crysel
general whong
Gep8806
ghjgfxjkykz
GIARFC
GilfromATX
gimen-hd
Globekiller
glowingdarkness
GM-Shenmue
gman33
gmoney38
Grand-Big-Smoke
grandmidnight
GreVeNChile
grimjackle
_Griphin_
Groovenaut
gta4pilothgk
gtaboss2
GTAHub
GTAMASTER_08
Habs_Nation
hakim saifi
Halfyre1
HampusTheLampus
hardhatgamer
HavanaAmor
Headcrusher44
HeitmanFBI4420
Herohalo10
hoarrr
hondaseba1
HRQ360
Husaria
Hustla_95
I demand pie
igorgoza
ILikeVideo-Games
infectiousmonkey
InsectOverlords
iOwNZz x 1337
I RaZoR HaWk I
ironman4th
israel9999
iTippy
IWIHooligan
IXGhOsTX1
J0ker7291
j2mm
Jack-Thompson
JackCutr1344
JamAndOlives
james1011
JamiieEre
JCyrus4
Jeffrey7s
jesseswinson9099
jferris5
jhfdidubfp
Jnilou
Joeenu
jojuinc
Joker-64
Jooenu
joseft13
Junbug284

JustoDaDon
K 1 L L Z 3 6 0
K1LLZ360
KiLLA GABE 313
KILLA KLUTCH706
KiLLA MOE 313
killamoe6960
killlanate
KinderKiler
KiNgKILLA31o
kizzdababby187
leandre75013
leetugz
LexiconDevil
LiL-A-King1
Loaded44
Macemachine
mackanga
Mada972
Mafi3a
MafiaboyOrhan
maghrebia
magiorav
Magnorobc
majed6
malina738
mantrox
MARIOBOX1986
Martiesbum
Mastakilla38
MatchGirl
Matthew1381
matty256
maverick12345678
MetalBoxFan
michaelm21
michealhanes
MID ARKHAM
mikeeeey
Mindzzapper
MISS1SSIPPI
MJG2006
MRKempmann
Ms.Assassin
muradina
MyDeadlyGun
MyLilPony2011
Myrmex
NationalKato
Necromexican
NiallDavids
nikobelic2500000
NoMoreNiceGuy
noodafirer
o0Te0z MaGiKz0o
oOmLeSs66
OrhanTanner
outlaw18799
OverTheUnder93
PARTY_P01S0N
paulinhopes
pettheEvil
Pewlyboi
peytonPanda
phillipsb13
PoloDave
PotGinsters
Pr3sUnT0
PUN1SHM3NT
Quickkiller775
qxlply
r3mox89
Rafioso
raysrule81
ReadDeadfan12349
reaper7xX
REBELFAN5668
RedKiller666
Red Talon 325
Relkeb
R E M I X 3 6 0
RETROKILLER1234
rockstarshelby
RockstarLondon
ROBATORE
Rohan2k
Rollaw

Rotface
RrowV8
Santa Klaws
Sarahc2d803
scareface1970
Scoonie
SDbastian
SFX6669
ShadowFede95
Shang 7sung
shortbrown
shortstuff12339
Simmolabon
Skillgamerak47
Sk_125328
SmokeFireBurst
SocialClub
SoulAssassin808
SpecialMarlin8
SPIDAZ 69
stasieks
static291171
Ste Lowther
stevo1820
strikkebil
StuartB
Stueeeee
StuntmanSeth
Sukuxy
Syoudous
talltan
teamplayer29
Tehis
Tehis_X0
therealtreefitty
The TophaTron
tiff92
tmoyniha
TommyMoneta
Tomolike11
Trem Bala 22
Tripleman9
TRT x l R4Z0R l
Tsukushima
TyLeRFaShO
UnbridledPeach3
UnequalPlanet6
unfairklutch
UrbanizedDigga
veganrichy
vince_42069
Vinnyyy
ViStUrY77
vitoRRo
VivaLaLazlow
voLcOm mAnIa
vT BRuTaL
warvetsort
wcady1
Wheelie22holland
WillRace4food
WinterCar
WolfRogers
xBDRxMiester
xeramon
xlEclipselx
xNightRise73x
XshadowfaxX
xxBADBOY04xx
xX CjSM1TZ3R Xx
xxcYyLOnexx
XxInstinctxXAce
xXRETROxKILLER
XxTBC ReFleX xX
xxx3838
X_LUCANT_X
youngz145
yqn
yung12
ZachAsa
Zalastor
zeldafanjtl
zeldalink555
zombie_legend
Zyano
Hope to see everyone this Friday afternoon for the Red Dead Redemption & Undead Nightmare Triple XP session on PSN. Be sure to check out the July-September Social Club multiplayer events calendar for more info and to see what else is on the horizon.
Also don't forget to keep a close eye on our Facebook and Twitter streams (you can also always read our Twitter stream in the sidebar to the right here) for plenty more surprise chances to play with us and to get some extra XP...
Previously:
Recap & Screens: Red Dead Redemption & Undead Nightmare Social Club Multiplayer Event on PSN (June 24)
Recap & Screens: Grand Theft Auto IV & Episodes from Liberty City PC Social Club Multiplayer Event on Games for Windows Live (June 10)
Recap & Screens from Red Dead Redemption & Undead Nightmare Social Club Multiplayer Event on Xbox LIVE (May 6)