Where've I Seen that Face? L.A. Noire's Character Actor Line-Up: Detective Biggs, Gloria Bishop, Captain Gordon Leary and More
With L.A. Noire now available worldwide, players working their way through the game are bound to come across various actors from the worlds of television and film that may look familiar (fans of Mad Men are sure to recognize many faces beyond Aaron Staton, who plays Detective Cole Phelps).

So for those that may have a burning question about where they may recognize some of these character actors from, we present the debut edition of Where've I Seen that Face? L.A. Noire's Character Actor Line-Up.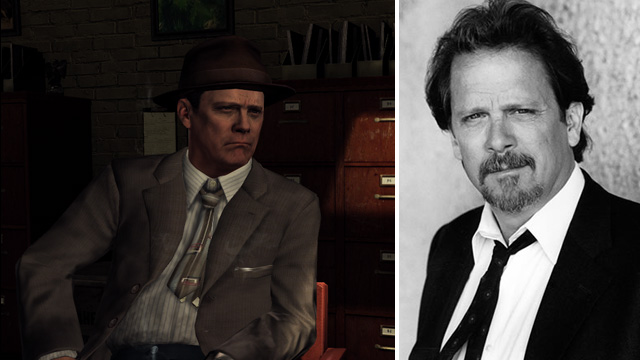 Arson Detective Herscel Biggs is played by Keith Szarabajka, who you may recognize from his role as Detective Stephens in The Dark Knight, or from his turns on the small screen as vampire hunter Daniel Holtz in Angel and mercenary Robert Morrison during season 4 of 24.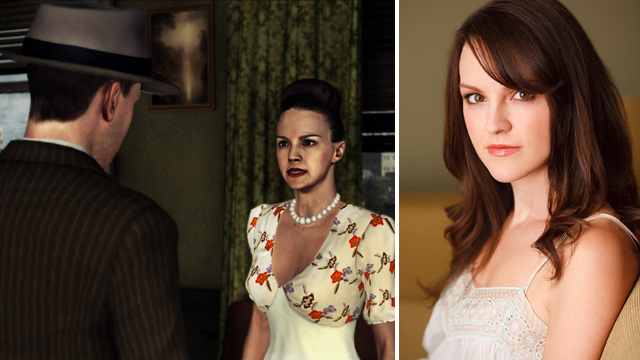 Gloria Bishop, the wife of film producer Mark Bishop and a person of interest in "The Fallen Idol" Traffic desk case is played by Carla Gallo. In addition to a litany of roles in some of writer/director/producer Judd Apatow's most popular work (Undeclared, The 40-Year-Old Virgin, Superbad and Forgetting Sarah Marshall among them), Carla's also been a frequent guest star on both Bones and Californication.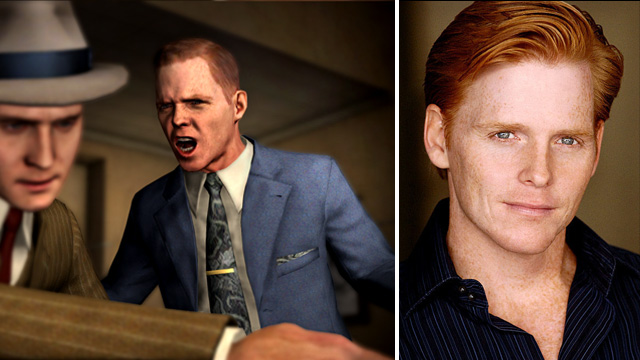 In addition to recent appearances on Mad Men and The Event, Ned Vaughn, who plays Traffic desk Captain Gordon Leary, has a long history of character roles in action-oriented film and television. His resume includes 24, Heroes, Murder One, China Beach, The Hunt for Red October and Star Trek: The Next Generation.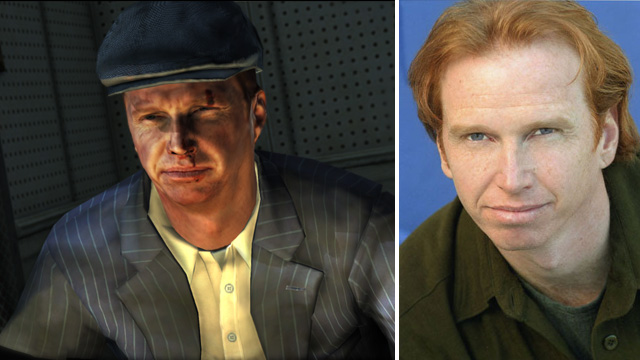 Courtney Gains plays Eli Rooney, one of the suspects in the Golden Butterfly case. In addition to a role in Back to the Future, Gains is known for his roles as superstitious gunner Sgt. Eugene McVey in Memphis Belle, and most memorably as Malachai in the 1984 film adaptation of Stephen King's Children of the Corn.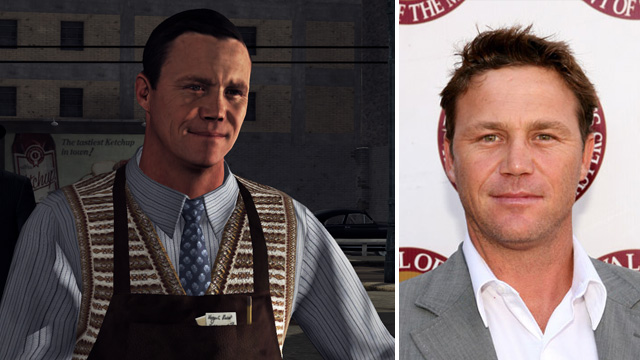 Brian Krause, who plays shopkeeper Clem Feeney, is probably most recognizable as Leo Wyatt on Aaron Spelling's long-running TV show Charmed. Additionally, Krause starred opposite Milla Jovovich in Return to the Blue Lagoon, and has also appeared in episodes of CSI: Miami, Mad Men and Castle.

Look for more character actor line-ups in the weeks ahead, and be sure to let us know in the comments if there's somebody you recognize in L.A. Noire but you just can't put your finger on where you remember them from.