L.A. Noire Official Cover Art Revealed Plus Look for Details on Exclusive Pre-Order Bonus Content Tomorrow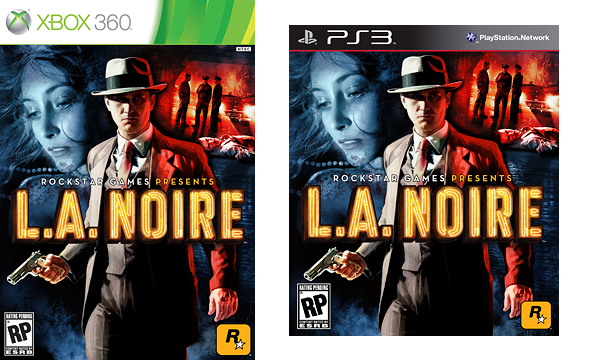 Introducing the official cover art for our upcoming thriller L.A. Noire, featuring Detective Cole Phelps against the backdrop of a crime-plagued 1947 Los Angeles.

Developed by Team Bondi in conjunction with Rockstar Games, L.A. Noire arrives on shelves May 17th in North America and May 20th in Europe.

Tomorrow, be on the lookout for news on exclusive content bonuses for L.A. Noire available via retail partners across North America and the UK. The announcement will be made right here with all the details and order links to be posted at www.rockstargames.com/lanoire/preorder.