The Ballad of Gay Tony Soundtrack Artists Crookers & Major Lazer at Terminal 5 in NYC Tonight, Sat Oct 10th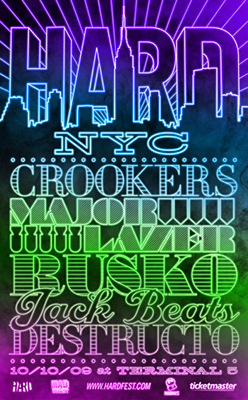 The soundtrack from The Ballad of Gay Tony as part of Grand Theft Auto: Episodes from Liberty City is right in step with the game's action: non-stop with a full-on party attitude.

Italian bass-heavy, fidget-house rockers Crookers definitely fit that bill as well. For those in the NYC area that might want to experience a sampling of the club vibe at the center of The Ballad of Gay Tony, they're playing a one-off show with Grammy-nominated producers Diplo and Switch - better known as irrepressible dancehall monster Major Lazer tonight, Saturday October 10 at Terminal 5.

You can also hear a taste of Major Lazer as the music in the recently released Episodes from Liberty City video clip featuring Armando Torres and Henrique Bardas.