Recap & Screens: Grand Theft Auto IV & Episodes from Liberty City PC Social Club Multiplayer Event on Games for Windows Live (January 20)
On Thursday January 20th, we held another in our series of official live streaming multiplayer events. The games: Grand Theft Auto IV and Episodes from Liberty City, the platform: PC playing on Games for Windows LIVE, the matches: glorious hi-def epicness. As always, thanks to all those who came through in-game, in the chat, watched the stream and entered to win prizes - always a good time.
Here are some memorable moments from the afternoon: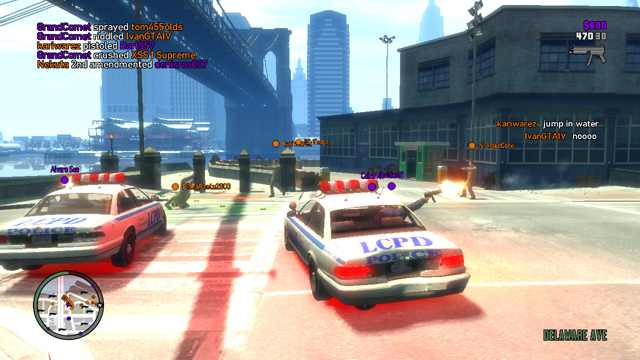 The event started with Grand Theft Auto IV - a few rounds of Cops n' Crooks in Broker set the tone for the rest of the event. Alvaro Saa, Caleb141, Gwidon21 took the side of the law and waged war on the Crooks: PizzaPasta2000, kariwarez, ISI Thuga and N1 HardCore. Someoneelse 83 was tasked as the boss, but, with great power comes a target on your back as he was one of the first to get retired from a life of crime.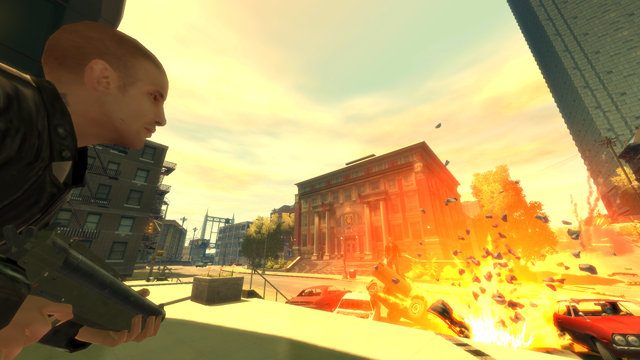 Next up in The Lost and Damned, we equipped grenade launchers and entered Liberty City for some Deathmatch. Here GwRockstar1 demonstrates the subtlety and precision of a grenade launcher as he blows away XaurozxZ and Michuya. Grats to PihtoDed on coming in 1st.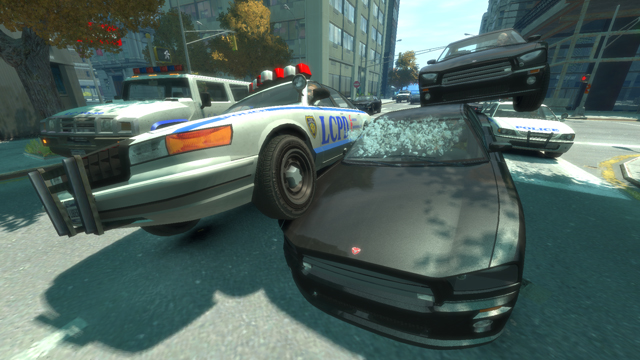 After a few minutes of Witness Protection, we switched over to The Ballad of Gay Tony where we collided...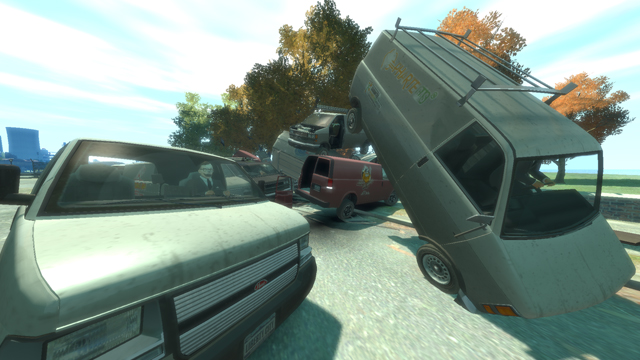 ...and wrecked...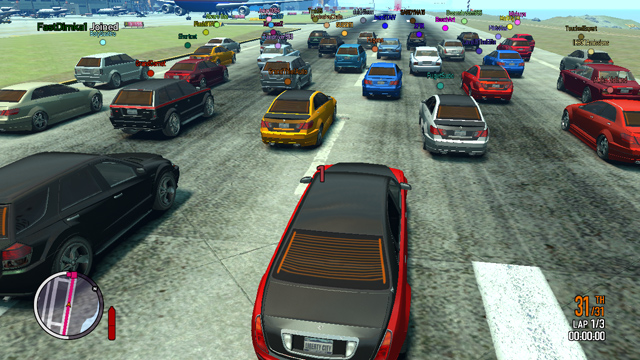 ...and raced. Tmk35 came out on top of the vehicular mayhem as he beat 30 other players around the airport in GTA Races in The Ballad of Gay Tony. Above, check out the calm before the storm as the insane lineup of players take their marks right before beginning what was to be an epic race. Tmk35 finished with a total time of 06:29:40. In 2nd, IvanGTAIV was able to end with 06:36:10. And GUSSI111 took 3rd place with a time of 06:51:60.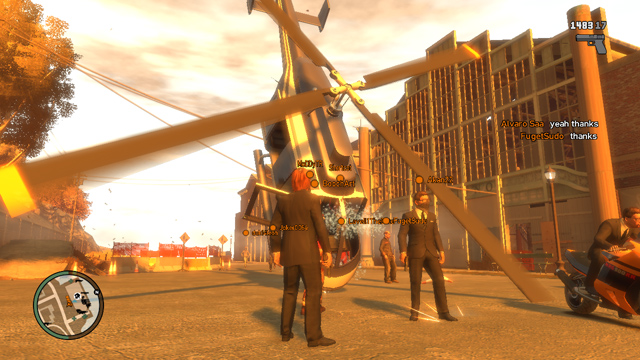 After some Deathmatch in Funland, we ended things messing about in Party Mode and Free Roam — as you can see, we kept it extra classy with the suits. Looks like Shortcot and MoDDyTR in the helicopter were aiming to toss GwRockstar1, Akan22 and others into the next hemisphere. Mission successful. #FreeFlightToBohan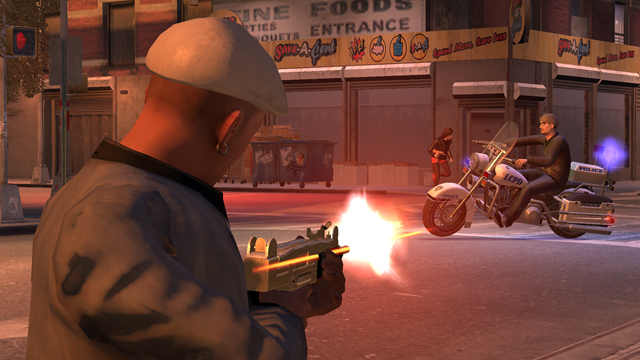 And finally, a bit later in Free Roam, we got wild in the streets with vehicles and weaponry, went basejumping, racing, and more... all in all, another grand event...
Again, thanks to everyone who joined in. Below is a list of everyone who got in on the action (if we missed you, just let us know in the comments...):
Absyssus
AC 1 Designcave
Adigta4
ahetFIN
AJAYCOOLEY1
Akan22
Akn9sIV
Alekc323bmw
Alekc Holland
aleks10123
Alvaro Saa
AMYTHICALBEAST
antcor2
arcunico
ariadnacola
arthur1k
arturdias748
asaaj6
bart241
Bart957
BARTSTARS
becogta4
Bhattman21
BicyclicLion039
BigCountry2
BigGreenDragon
bigrob0244
BitEater
BJN01
Black666Roses
blackpanther989
blkpuma09
BLUESMAN37
Bobble97
BobekPL
BobObeyond
BoochArt
BotyQuattro
bringdlc2ps3
Bruno_BR_RuleZ
BumperCars-64
BusDrive5
BXUNDERGROUND
C-ckadoodledo
Caleb141
Calypso4
camislo1998
chicagofarker
clem96
Cleuby
cuzzythewolf
D.E.LB.
daltSharpshooter
dandawg0002
darkrhodie
darqunes
darthjp86
DCAustin007
death9001
Defier177
denisras007
DestinationKing
DiCry774
djanlives
Dmitry Troshko
Donald_F
Doomshroom985
drewb_desu
drqpqut
duk14leon
D_Dog_43NL
einot
elagui
ESSAMAWS
Estalazano
evilndevil
FastDimka
fayjai1970
Ficho Gamestyle
FindThatCamper
_FlS04_
fishmonkeyhat
FlashGTA10
foxkop
frankconners
Fugens
FugetSudo
FuzzyBigVito
GabyRodriguez
gamermomma
Gamerzworld
Gangster 01
GermanScientist
Ghostbody
ghostx1984
Gina481
GM-Shenmue
gman33
goncas-flame
GrandComet
GrandThiefAuto
Grayfoxx663
gregorqu
GTA--minator
GTARogelio2
GUSSI111
GustavoAlmeidaBR
Gwidon21
hartdogg
hawkssj4
HeitmanFBI4420
Herm_Up
HRQ360
hungryjoe12
Husaria
Icestorm148
IH8GTAmissions
ilijaglisic
Indiana James
IPCI Dzham
IPCI Revoltaire
ISI Claws
ISI Velozity
ISI_Imperial
ISI_Thuga
ITuNaYI
ivan.pli
IvanGTAIV
IWIDeadPool
IWIHooligan
IWIJemte
IWJOSH
javiichigo
Jerepic
jjDarkeye
Joker0064
jokertom
jordan888mu
JustoDaDon
kariwarez
KasynkBR
Katie0391
kattenfluga
kettavan
Kevin_Marston
KidKrylonNewYork
KillaB3rkinat0r
killlinyou78
kobethakilla
konzolfan
laptopik
Lavell1theElite
Le_SurChien
Liberty_King
LiinoMajire
LinieHundeart04
linux731
liquidFIRE00z
Lo1oPic3k
lostek815
louis1993
LuckBrasil90
macquin12
MAdi93
Mafi3a
Magic_Al
melonballs
Mert4ever
METALLICACorn
metaversed
Michuya
Minamoto Yoshii
misc1516
MoDDyTR
Moshking217
mrjuttzee
mrmystery1993
mscratch
N1 HardCore
nazo788
Nekuta
NiallDavids
niko12Tuna
nikokillyou123
NikoMarstonBR
NIK_BRZHEZINSKY
ninjadevbear
ogthug4
olinvilleboy
oO BLU JOKER Oo
overlord411
OVERLORD rus
Pallieman65
paulibpn
Pauliner
PihtoDed
Pitex192
PizzaPasta2000
PlatinumX-treme
police_secours
prazique
psymonjet
RADROCKER89
Rafioso
razanp
ReadDeadfan12349
ReclusiveChain
ReDBuLLRoYaL
redscorpion92
reganrdr
RelaxingTIPPI
RGC Tracer
Rhapsody99
Ricostatue423
Riggo68
RiptorSLO
RobDaSickestKid
RobTheStallion
Rockboy58
RodrigoxGTA
Rollaw
rookie371

RSTPILOTGABRIEL
RS_NYC_20
rtalayer
RT_theboss_vp1
ru5tyo1drumm3r
RukeyRukey
Rusdoggs
RuSSu_89
Samaniego
samsonsh
Santokilla
SARDYNA16
SAV-UK
ScorpionX3
Seb_Rock
Sepioth
Shortcot
sider monky
skateanddowork
skeem75
Someoneelse 83
Sp00nFaCe
SpudzyMalone
SsidronN
statiCCero
Stepimus
StormCreator
Studios5107
s_kettavan
Taxidriver555
TFUNFB
therealtreefitty
TheTaxidriver555
Timoleague-Duck
Tmk35_PL
tom455olds
TouchedExpert
Tourist1978
ToweringCASTILLO
Tr45HxC
TSK Sefier
ustnov
verti666
Viewoo
vince_42069
vodshka
W1ckeD
whiskeythinkin
WolfRogers
worst_news
x2K MERCENARYx
Xard_Modort
XauroZx
xlSTEWIE5lx
XNICOX25X
XSS | Killusion
XSS | Supreme
Xteminator
XtriforXhizors
xX-_APOK_-Xx
xXAutumnMoonXx
xxfoniasxx
xXxRaStAEdUxXx
your-fat117
zallen961
ZEXTREME
ZF1R
ZG killah
The next event is this coming Friday February 4th when we'll be on PSN for an evening of Red Dead Redemption & Undead Nightmare from 4-7PM Eastern.
Be sure to follow us on both our Facebook and Twitter pages. There you'll get the latest updates on all things Rockstar. You'll also know the moment we're going to challenge you guys, whether it be with some Grand Theft Auto, Red Dead Redemption or Midnight Club: Los Angeles... Stay tuned.
Previously:
Recap & Screens: Red Dead Redemption & Undead Nightmare Social Club Multiplayer Event on Xbox LIVE (January 7)
Recap & Screens: Red Dead Redemption & Undead Nightmare Social Club Multiplayer Event on Xbox LIVE (December 16)
Recap & Screens: Red Dead Redemption: Undead Nightmare Social Club Multiplayer Event on PSN (December 3)