L.A. Noire Coming to PS3 and Xbox 360 May 17 in North America, May 20 in Europe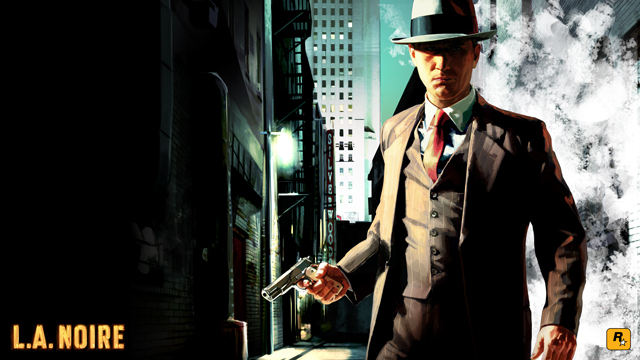 L.A. Noire, the groundbreaking new crime thriller developed in a special partnership between Rockstar Games and Team Bondi, will be available on the Xbox 360 and the PlayStation 3 on May 17th in North America and May 20th in Europe.

Set amid the violence and corruption of post-war Los Angeles, L.A. Noire seamlessly blends crime-solving, clue-finding, car chases and shoot-outs with revolutionary new interrogation-based gameplay that will allow players to read characters' emotions in order to reveal the truth. Players will take on the role of Cole Phelps, a decorated World War II veteran who rises through the ranks of the LAPD, solving a series of gruesome murders and other crimes that bring him face to face with the dark heart of Los Angeles during Hollywood's Golden Age.

L.A. Noire employs ground-breaking new MotionScan performance-scanning technology, which utilizes 32 high-definition cameras to capture actors' faces in 3D, transferring every aspect of the performance into the game, enabling players for the first time to lip-read in-game characters and to read every facial expression down to the finest detail.

Check out the all-new Official Trailer #2 today at noon, in high definition at www.rockstargames.com/lanoire and the Rockstar site Videos section.