Watch "Thunder-Fist of Fury!!!" by FUGETSUDO_JR - The Winning Clip from the Social Club TV Episodes from Liberty City Fight Club Video Editor Contest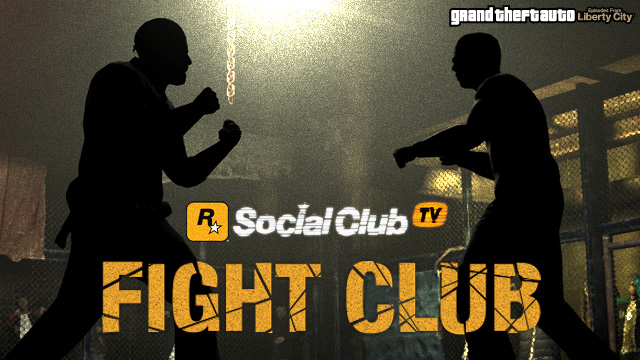 The bell has rung, and a champion has been crowned. The prize-winning belt in the Fight Club video editor contest (the latest in our Social Club TV Episodes from Liberty City Video Editor Contests series) goes to frequent contender Fugetsudo_Jr from the USA for his pugilistic flick, "Thunder-Fist of Fury!!!".

In the clip, Luis Lopez, bullied one time too many after an encounter with some roughnecks at Cluckin' Bell - discovers that he holds the power of the 'Thunder-Fist.' In this case, great power comes with complete irresponsibility as Luis goes on a rampage with his newfound ability through the streets of Liberty. The video's clever use of the "punchout" in-game cheat and entertaining fight choreography took it over the top. Enjoy.
Fugetsudo_Jr's winning entry earns him a brand new Shuttle Gaming PC that has been given a kickass Ballad of Gay Tony Fight Club custom makeover as seen below. He additionally receives a Deluxe Prize Pack of Grand Theft Auto: Episodes From Liberty City collectibles as well as a Steam code for Rockstar Games classics on PC.
Also check out our two runners up,
MR.HERO
and
MRICHSTON
, who turned out some quality fighting-themed entries and will be rewarded with the deluxe prize pack of Grand Theft Auto: Episodes From Liberty City collectibles and Rockstar PC classics Steam codes.
"
My End is the Beginning
" by
MR.HERO
of France - paints a picture of Luis as a tortured underground cage fighting veteran who can't shake a life of violence and brutal revenge.
& "
Clones of Bahama Mamas
" by
MRICHSTON
of Finland. A sci-fi-ish take on the fighting theme set in the popular bridge and tunnel Algonquin nightclub. Think "Blade Runner" meets "Jersey Shore." Meets "Fight Club." Really.
Please note that winner prize fulfillment is contingent on response and completion of required eligibility forms.
Our next Episodes From Liberty City Video Contest announcement is right around the corner, so stay tuned for details very soon here at the Rockstar Newswire.
Previously: