Rockstar Warehouse Update: New Rockstar Psychedelic, Mason, and Flower Tees
Time to get your holiday shopping done early for the Rockstar fan in your fam - or just be selfish and outfit yourself with the freshest new styles from the house of Rockstar.

Today, we've just updated the Rockstar Apparel Finery section of the Rockstar Warehouse with four new Rockstar logo tees. Check out the descriptions and images below and grab these 100% soft cotton tees while they last - or before your size sells out.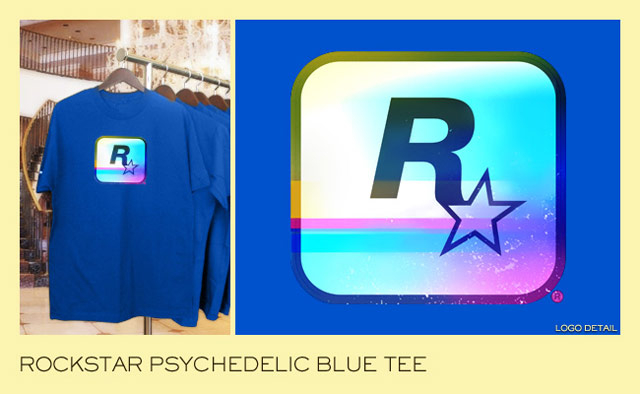 (*Also available in Black)
ROCKSTAR PSYCHEDELIC TEE
The official Rockstar logo gets a psychedelic hit with this dazzling yet dusty multi-colored print, on a soft royal blue or black cotton tee.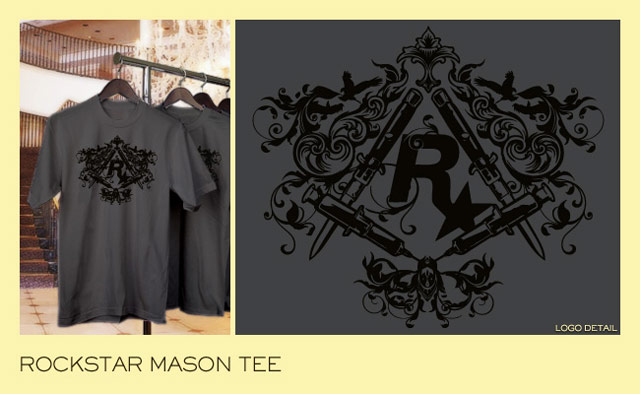 ROCKSTAR MASON TEE
The age-old and shadowy Square and Compass gets an update, Rockstar style. Black on a soft dark grey cotton tee.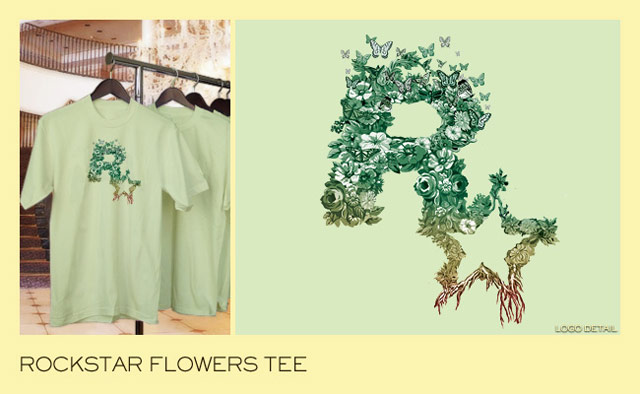 ROCKSTAR FLOWERS TEE
From earth to sky, the official Rockstar logo is re-imagined in roots, vines, flowers and butterflies in this sublime multi-colored print on a soft cotton seafoam tee.
Available from Mens XXL down to Small as well as Ladies sizes at www.rockstargames.com/warehouse.