The Banhammer: Update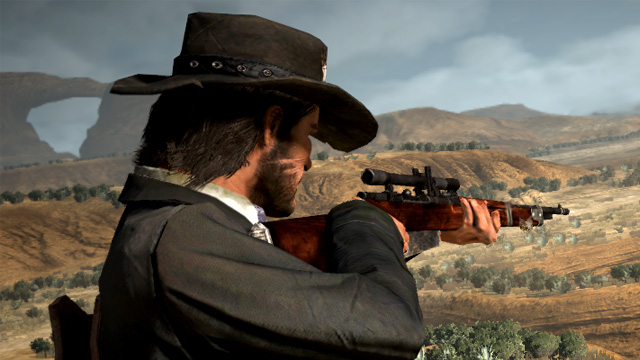 Just a quick update for everyone on the latest state of affairs with our initiative to banish the most egregious hackers and cheaters from the online world of Red Dead Redemption.
Two months have passed since the banhammer initially fell, and some of the banned Gamertags and PSN IDs detected at that time with hacked game saves have now been detected to be clean with said saves now deleted. We will now be considering those people REDEEMED, with time served – and reinstating their access to Red Dead Redemption multiplayer. Welcome back – and keep it fair.
We have also detected some other rotten apples out there with hacked game saves who weren't initially banned, including those that were still attempting to play with hacked multiplayer save files. These Gamertags and PSN IDs will now be penalized as part of a second wave of banning as such cheating is a clear violation of our code of conduct, punishable at our sole discretion.
If you have been banned and wish to get back in our good graces to be reinstated - delete your hacked save files, for both single player and multiplayer. Everything is wiped when deleting saves with the exception of Achievements/Trophies, pre-order items, and cheats unlocked through Social Club. Note that after deleting your hacked game saves, you will then need to go online with Red Dead Redemption for it to register that you're now playing clean and do the following:
For single-player saves, you will need to re-play the game while connected until you gain access to the safehouse at MacFarlane's Ranch.
For multiplayer saves, you will need to play one full multiplayer game online or do one Gang Hideout.
Lastly - just as we said in our first round of banning, the comments area below is not the place to share your side of the story or to give excuses - all such comments here and in other posts will be deleted, subject to our terms of service.
Please instead direct any and all correspondence on this subject to banhammer@rockstargames.com and we will have a look there.
Thank you all,
Rockstar Games