New Undead Nightmare Outfits for John Marston: Zombie Hunter, Union Suit & Legend of the Apocalypse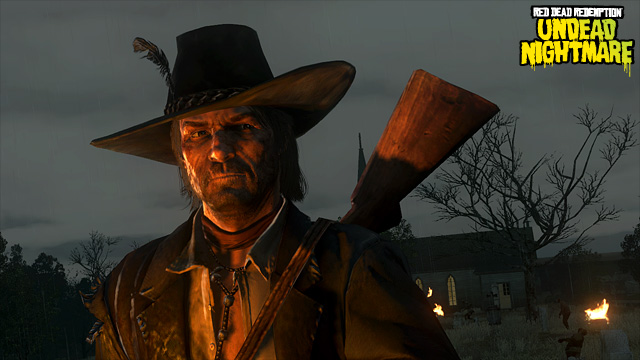 Marston dons the new Legend of the Apocalypse ensemble, one of the new Outfits available in Undead Nightmare for Red Dead Redemption.
In Red Dead Redemption, Outfits play an important role and each one has their own set of Challenges and unique rewards. Undead Nightmare features a new set of Outfits to unlock for John to use in his attempt to stop the highly infectious zombie plague that has spread across the frontier.

Check out some new screens of the three new outfits below - and in high definition over at the official site. Stay tuned though for more details next week on the affiliated Challenges for the Legend of the Apocalypse and the Zombie Hunter Outfits.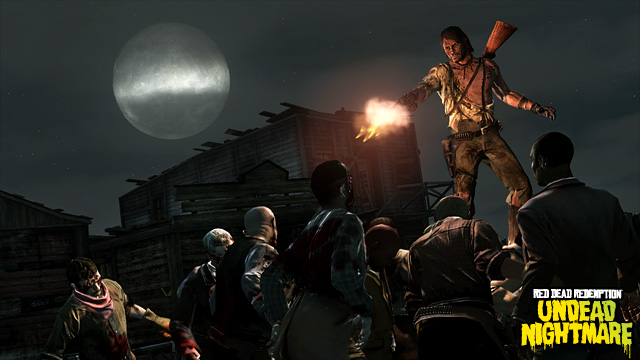 Marston blasts an army of undead as the Zombie Hunter.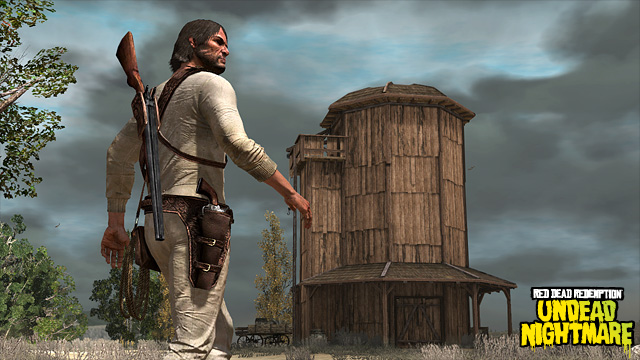 Patrolling Beecher's Hope in the Union Suit.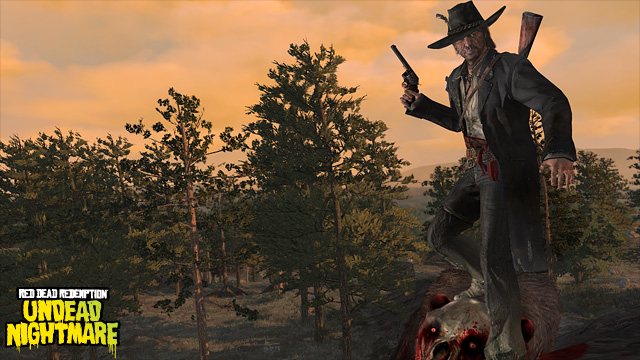 Roaming the plains in the Legend of the Apocalypse garb, unlocked after reaching the final tier of each of the new Challenges.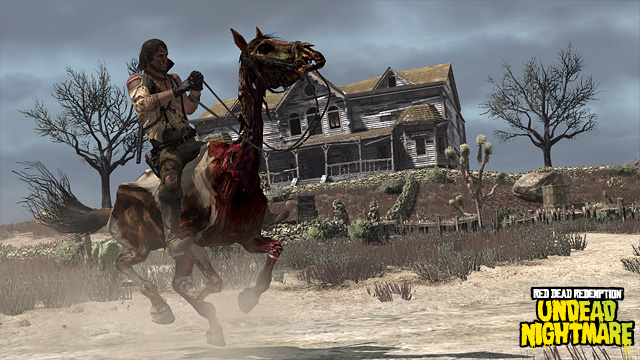 Marston The Zombie Hunter rides - this tattered ensemble is acquired after dealing with and dispatching some of the mythical creatures included in the new Undead Nightmare story.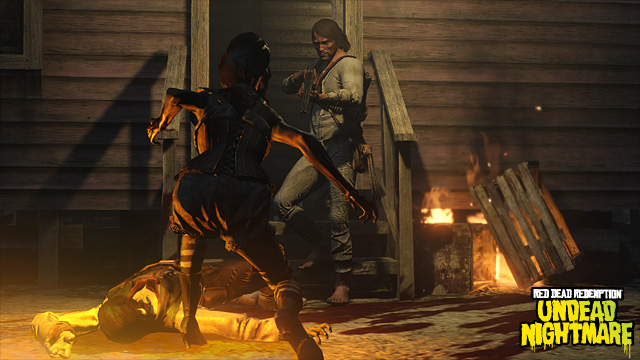 Marston gets the job done in the Union Suit.
Previously:
New Screenshots from Undead Nightmare
Ladies and Gentlemen... ZOMBIE COUGARS
First Screenshots from the Undead Nightmare Pack