Bacheca delle crew: reclutamento aperto per gli ADOBOTZ, 8492nd Squadron, 6 Star Street Racers e altri
La bacheca delle crew è la rubrica in cui mettiamo in evidenza le crew che cercano nuovi membri, pubblicando direttamente i loro annunci di reclutamento.
La nostra bacheca raccoglie annunci di reclutamento delle crew da ogni angolo della mappa e rappresenta una vasta gamma di stili e preferenze. Dai radicali più ambiziosi all'élite affermata, molte crew puntano ad ampliare le proprie file e la propria influenza nel Social Club. Il nostro ultimo giro di annunci comprende gli animalistici membri degli ADOBOTZ, i ragazzi (e le ragazze) amanti del volo degli 8492nd Squadron e dei Banzai Bombers, nonché i motociclisti degli 6 Star Street Racers. Per scoprire se una di queste crew fa al caso tuo, continua a leggere.

Il consigliere della crew ZiggyBotz ci parla positivamente dell'esperienza di trasformazione che accompagna l'ingresso nella crew ADOBOTZ. Una rapida visita al loro sito ufficiale dimostra che sono estremamente seri quando si tratta di organizzare la crew. Con la pubblicazione regolare di eventi, dettagliati profili della crew e un rigido processo d'iscrizione, l'appartenenza a questa crew è considerata un privilegio e un onore in questa comunità di folli robot.

"Our Crew consists of 90% active players. All of our members share their PSN IDs with the Crew to ensure we have no Crew killers, which makes the game more enjoyable. 70% of our members are on Skype in our ADOBOTZ chat room - where we stay in touch with our GTA family members even when not playing the game. We are very active on Social Club and use all of the features it has to offer to our advantage. Our great leadership structure ensures that everyone has an enjoyable time playing the game. There is always a Commissioner online that can handle and resolve any Crew issues that might arise.
ADOBOTZ was founded on May 14th, 2014 and we already have 5000+ hits! Our 'EVENTS' section is packed with weekly events and prizes. The '8OTZ' section is where you can go and read up a bit about who you are playing alongside.
We ensure that everyone enforces and follows our rules as outlined on our website. The 'Leadership' section goes over how to get promoted within our great Crew. We also have our very own 'Recruiting Campaign' outlined for everyone to be able to help us grow. 'BATTLE8OTZ' takes Grand Theft Auto's Online Player vs Player side of the game to a whole new level. And of course no real Crew website would be complete without a 'Join Us' section to go over what we expect from all of our new recruits.
Having an active Crew that's filled with great individuals across the world makes you want to play the game. When you have a group of people that you spend so much time with everyday playing a game online, they become your family. That is the relationship that all of us have with each other and that just makes this an amazing Crew. I am very proud and lucky to be a part of something like this."
https://www.facebook.com/ADO80TZ
http://socialclub.rockstargames.com/crew/adobotz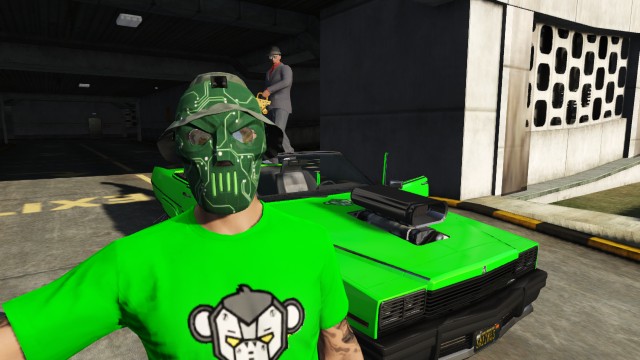 Sfrecciano nei cieli e puntano a diventare gli assi dello spazio aereo sopra Los Santos e Blaine County: i 8492nd Squadron, guidati da V_Jackal_V, hanno dimostrato con classe che l'influenza non è l'unico virus che rischierete di prendere senza attente misure di protezione.

"The Golden Age of the pilots may have died out long ago. However many honorable aviators still hold their cherished memories of dogfights and running endless circles of death around their helpless targets close at hand. Let this Crew act as a home for those skilled pilots that may have become misplaced with the times and let them find their way here. Also, perhaps, think of this as a place for rookie pilots wishing to become more skilled to sharpen their abilities.
Here at the 8492nd our main priority is aviation in Grand Theft Auto V. Honing our skills in the air, working as a team, and carrying on with our abilities to completely subdue unfortunate unsuspecting players. We also participate in special Deathmatches made for the purpose of dogfights and the like.
As evil as the agenda may sometimes appear, we are also up to the task of assisting other Crews and players if they are ever in need of some support from the skies. We will often fly escort missions if a friendly Crew needs absolute air superiority while traveling in any commercial aircraft."
YouTube: 8492nd Tactical Fighter Squadron
http://gtaforums.com/topic/-8492nd-tactical-fighter-squadron-/
http://socialclub.rockstargames.com/crew/8492nd_squadron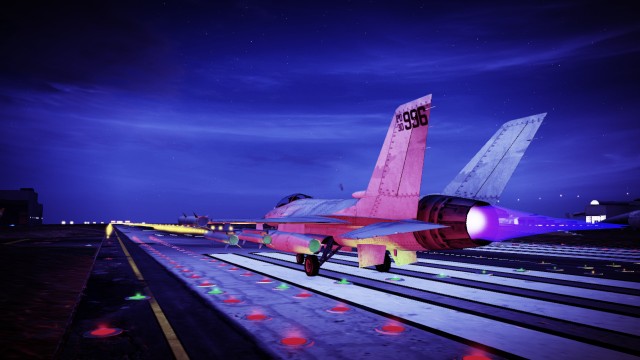 Forse la crew Devil Squad Gangstas sarà anche sostenuta da misteriose forze oscure, ma sono entusiastici membri come DSGxFresh a portarne avanti il reclutamento. Sebbene rispettosa di alcune preferenze formali in fatto di scontri, questa crew è disposta ad adattarsi alle situazioni. Amici e nemici faranno meglio a stare attenti e indossare giubbotti super pesanti durante i loro car show, perché tendono a concludersi col botto.

"Our Crew is known as the Devil Squad Gangstas. We have been playing various Rockstar Games online. Originally created on Grand Theft Auto IV, our squad has been around for a while now. Based on the Xbox 360 only, with our own Facebook group for members and a website in the works, Devil Squad is looking to expand. We have several members who have been in the Crew since day one, and some newer people but we are always looking for more active and loyal players. Currently we have about 30 plus active players. Our Crew is online every day, doing missions and attacking other Crews in Freemode.
The Devil Squad Gangstas like to reside in East Los Santos. Our Crew color is red and the secondary color is black. We don't like using mini-guns, rocket launchers, tanks etc. We like to try and stick to gun play, primarily assault rifles but will switch if our enemy doesn't like to play fair. We don't have many rules, aside from some pretty basic ones. No team killing, have a mic and be mature. Members in the Crew are actively creating Deathmatches with the Content Creator to practice amongst the Crew, which we have a lot of fun doing. Contact our Commissioner, dsgdevvo or our Lieutenant, Gamerholic9 if you are interested in joining."
https://www.facebook.com/groups/1454695611425279/
DSG Car Show (YouTube): https://www.youtube.com/watch?v=1SIykAu6In0
http://socialclub.rockstargames.com/crew/devil_squad_gangsta_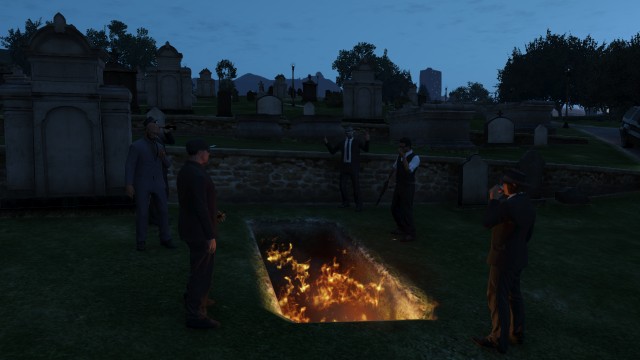 Con un aereo e una preghiera, KlownSnypr e i Banzai Bombers si lanciano in GTA Online con un approccio spensierato e disponibile verso i propri membri. Con il semplice motto della crew, "BANZAI", inciso sul loro simbolo, preparatevi a cercare riparo all'arrivo di questa esuberante crew.

"Banzai Bombers is actively recruiting active members in the community. We are a Crew that does not take things as seriously as some of the others and quite frankly mock them for it. As a Crew, we mostly mission together and Crew around in free mode, robbing stores, playing mini-games, finding jumps, and finding unique areas for Creator content or to take Snapmatic pictures of.
Our rules are simple:
1. No outright killing of other Crew Members
2. Help a fellow Crew member in need of help
If you and another Crew member want to duke it out, both of you need to message the Commissioners or Leader before you do so. Above all it is just a game and we all want to have fun but if some jerk is trying to ruin your fun then as a Crew, we'll ruin theirs."
http://socialclub.rockstargames.com/crew/banzai_bombers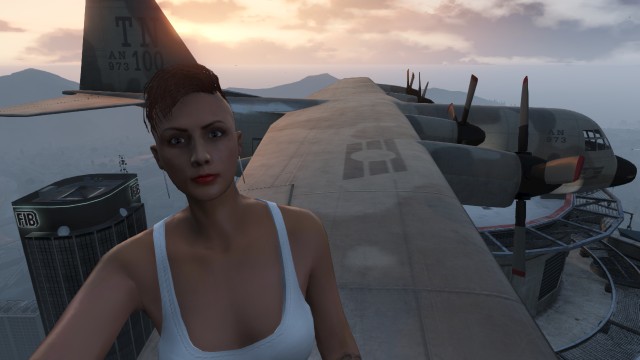 VIDEO DI RECLUTAMENTO DELLE CREW
In questa puntata vi mostriamo i video di reclutamento inviati da vallatorymidget e dai turbolenti membri dei Sons of BlackWood MC, nonché dagli spettacolari 6 Star Street Racers, guidati da TMXTitanium.

"Love bikes? Love leathers? Want to start playing GTA Online in a new way like an ACTUAL MC club? Well there's some good news. Although we are small at the moment, (due to a recent rebirthing of our Crew) we are a new MC club looking to do just that! We are already in touch with other like-minded and more established MC clubs. The plan is to ride and play like a proper MC Club, acting as security detail for Simeon deliveries in free roam, hijacking joy riders, holding up stores and armored trucks, planning future Heists and last but not least having open map conflicts with other MC clubs with radar settings OFF! In these games, they could hijack our security details missions and vice versa, not to mention, we also engage in good old fashioned territorial disputes!
Another major factor of the Crew is to make videos in a way that helps promote us as a real MC club. Proper scripting, production and the like is important to us. The first 20 members to join us will have the honor of being an original! As well as being instrumental in choosing our territory. We are also very open to people setting up and leading their own S.O.B. Charters in different territories; If you want to get more of an idea of what we are about, then please watch our video below. It took a lot of work and hopefully you'll enjoy it and want to come and join us."
http://xboxgamingcommunity.boards.net/board/29/sons-blackwood-mc-hq
socialclub.rockstargames.com/crew/sons_of_blackwood_mc

"We're the Six Star Street Racers and we're looking to recruit car enthusiasts with skill to play GTAV. We actively play and I personally have a long history on GTA with the community and hope to pass this experience on to other players and hope to have a hell of a lot fun doing so. We've taken on the theme of street racers, something a little different than the typical Crews seen in GTA Online. We're a tight-knit role-playing Crew looking only to recruit active and loyal members.
Work your way through our ranks, choose your specialty and challenge other members for the title of: Drift King, Drag King, Speed King, Grip King and Showdown King. Play alongside and against other role-playing Crews including: Mafias, MC's, Street Gangs, Military Crews etc...
Want to join us? Message SixStar Titan on Xbox Live and you'll be provided with the chance to take a time trial, beat the required time and you're in! If you can't beat that you can also request a Deathmatch trial and join us as a shooter rather than a driver."
http://socialclub.rockstargames.com/crew/6_star_street_racers

Cercate nuove reclute per la vostra crew? Pubblicate un collegamento nella sezione dei commenti qui sotto (una sola volta: chi copia e incolla lo stesso messaggio più volte rischia di non essere preso in considerazione) o scriveteci a mouthoff@rockstargames.com e diteci perché pensate che la vostra crew meriti attenzione. Se la troveremo originale, interessante o degna di nota pubblicheremo l'annuncio di reclutamento in una delle prossime puntate della rubrica.
Questa è anche l'occasione giusta per far capire a tutti di che pasta è fatta la vostra crew, con divertenti foto Snapmatic di gruppo, creazioni della crew o strabilianti video di gioco: dimostrate al mondo che la vostra è la crew più forte e la migliore. Non dimenticatevi di inserire il collegamento alla pagina Social Club della vostra crew per tutti quelli che vorranno rispondere all'annuncio.


Nelle puntate precedenti:
Aperto il reclutamento di Eternal Lost Souls, New Wave, Freedom Birds e altri