Bacheca delle crew: aperto il reclutamento di Money Task Force, Evil Crime Syndicate, Kung Fu Krakens e altri
La bacheca delle crew è la rubrica in cui mettiamo in evidenza le crew che cercano nuovi membri, pubblicando direttamente i loro annunci di reclutamento.
Anche altri gruppi vogliono seguire l'esempio delle crew che vi abbiamo mostrato in precedenza, come gli Annunaki Lords, che dalla prima volta in cui ve ne abbiamo parlato hanno reclutato centinaia di nuovi membri: in questa puntata vi presentiamo dei supercattivi con piani di dominio sul mondo, un'eroica squadra di combattenti pronti a sfidarli, un collettivo in stile "Cosa nostra" ispirato a un'epoca più tradizionale e altri ancora...
Il consigliere Yavvii ci parla con enfasi della sua crew, i Money Task Force, e ci dice che il gruppo ama divertirsi tanto quanto ama accumulare denaro.

"Money Task Force is now recruiting! I think the name would be enough to suggest what we are about. However, if not, it's all about money, money and money!
We currently stand at roughly 160 members and are looking to recruit more active members. Promotions will be given on a regular basis based on your overall activity.
RECRUITMENT PROCESS: Send a request to join the Crew and then message me (Yavvii) or alvinlowery21 that you've asked to join and we'll accept it.
RULES: Best thing about this Crew is we don't have hard and fast rules. There are only two rules:
1. Don't kill a Crew mate.
2. HAVE AS MUCH FUN AS YOU CAN!
Hoping to have fun, earn money and to be playing with all of you guys soon! Cheers."

http://socialclub.rockstargames.com/crew/money_task_force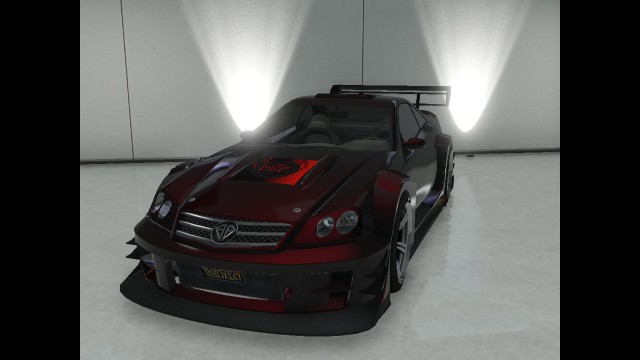 I Brasil LIVE 360 sono una orgogliosa crew brasiliana capeggiata da RenatoBMX. Con un'attivissima pagina Facebook, un sito web sempre aggiornato e un numero di membri in crescita, i BRLV sembrano destinati a grandi cose o, nel peggiore dei casi, a un gran divertimento.

"We're a CREW of very organized individuals with the ultimate goal of bringing together Brazilian players on Xbox LIVE.
With recordings of weekly videos and additional events, our CREW stands for knowing what you're doing and making a difference.
The members are selected one at a time and the friendships we make here are for life. Thanks to everyone!
- KILLING OR DYING TOGETHER - "
http://pt.socialclub.rockstargames.com/crew/brasil_live_360
http://brlive360,blogspot.com.br/
https://www.facebook.com/BrasilLive360
https://www.youtube.com/channel/UC6gBwyALDSt9hJvX5RZ8pCQ/videos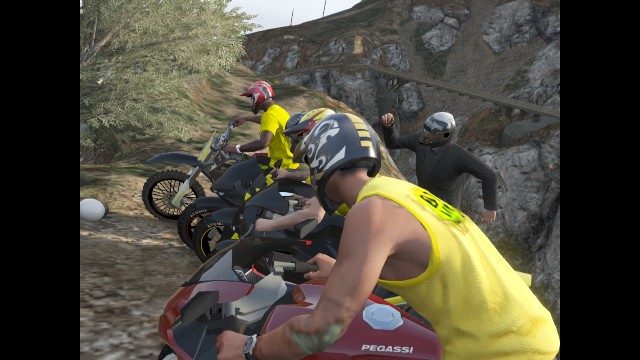 I supercattivi della crew Evil Crime Syndicate hanno intenzione di espandere la propria influenza. Guidati dall'elusivo GermanRedSkull, il loro scopo è instillare paura nei nemici, nel rispetto e con grande considerazione dei propri membri.

"We have declared war on the streets of Los Santos and Blaine County.
Lock away your valuables, hold tightly onto your purse and keep your eyes open as the Evil Crime Syndicate is watching. We can strike at any moment, so beware!
We demoralize the enemy from within by surprise, terror, sabotage and assassination. This is war!
Only few have met our fearless leader, GermanRedSkull. He plays his cards close. If you see him online you know something important is going down. He stays in hiding most of the time, planning and plotting away, developing our evil master plan, giving direction to his most trusted and loyal advisors such as Rerun Shoota, DanialStuart and SJStar89.
Part of our vision is to set ourselves apart from other Crews. However, our main vision is to have a Crew where all members have a say and we all agree to have fun and be friendly.
We don't care for political or religious views or opinions on how anyone wishes to lead their life - it's your life and you can live it how you want, no questions asked.
Our members and alliance Crews are here to have fun, have a laugh and not take things too serious or personal.
We are currently seeking active players to join the syndicate.
If you are respectful, funny, quirky, proud, courageous, sorted and like to live life to the fullest and have fun, join us.
What are you waiting for?
http://www.evilcrimesyndicate.com
https://www.youtube.com/evilcrimesyndicate
http://socialclub.rockstargames.com/crew/evil_crime_syndicate
https://twitter.com/evilcrimewars
https://www.facebook.com/EvilCrimeSyndicate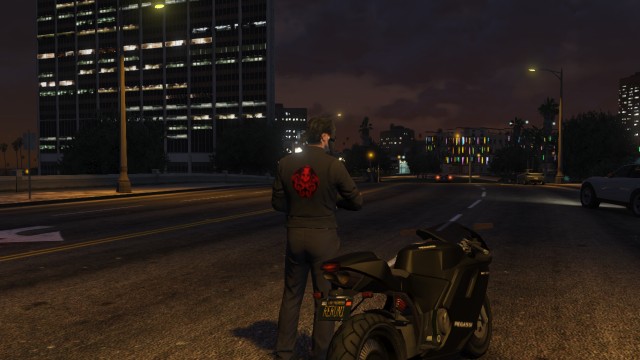 I membri dei club di motociclisti sono famosi per il loro comportamento da duri, ma il tenente Viper-29 vuole fare sapere a tutti che la crew Black Wasp e tutte le sue varie sezioni non scherzano, e sanno come dimostrarlo.

"The Black Wasp is a small and strong Crew. The brotherhood we have forged is stronger than all of the world's steel combined. We may not have strength in numbers but we are the most fearsome MC in Los Santos. Anyone who questions this can take us on. We have faced betrayal in the past within our highest ranks but that was only a small setback. We are now stronger than ever. You will not catch us in a tank. You will never see us killing guys who don't deserve it. We have our own set of rules. We are the biggest bad asses ever on a chopper, whether it's a Daemon, Bagger or Hexer. We will never leave a brother in need. We are to be feared and will never back down from a fight.
We have four major charters, starting with our main Los Santos charter, a Blaine County charter, a Prospect charter and finally our Xbox charter. Thanks for your consideration."
http://socialclub.rockstargames.com/crew/black_wasp
http://socialclub.rockstargames.com/crew/black_wasp_mc_xb
http://socialclub.rockstargames.com/crew/black_wasp_blaine_co
http://socialclub.rockstargames.com/crew/black_wasp_prospects ( Join Here )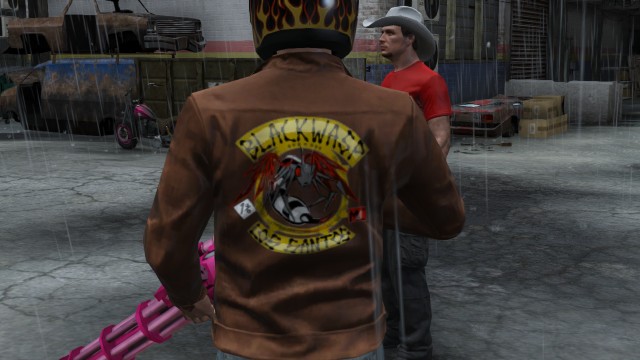 I guerrieri dell'ombra conosciuti come Kung Fu Krakens, sono attualmente alla ricerca di altri membri che si uniscano al loro gruppo. Le registrazioni sono aperte.

"Tired of having to jump through hoops to get recruited?
KFUK is looking for loyal members to bolster our ranks.
The first 3 new members to join will receive an automatic promotion to Lieutenant.
The next 3 following will receive a Representative rank up.
There is one Commissioner spot remaining for our best recruiter.
We are here to have all manners of fun until you interrupt our KUNG FU. Then we will be forced to release the KRAKENS!!!
About: Damn it feels good to be a Kraken / Platform: XBOX 360
Games: Grand Theft Auto V Online / Time zone: Central"
http://socialclub.rockstargames.com/crew/kung_fu_krakens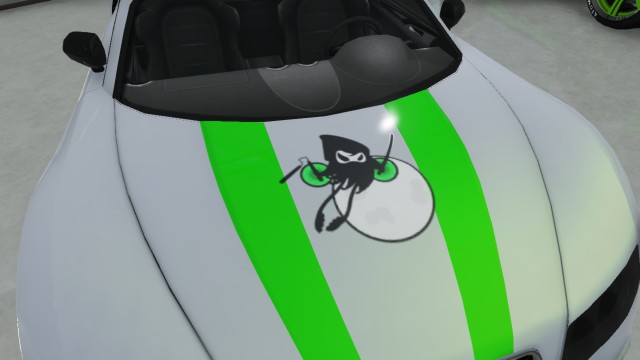 VIDEO DI RECLUTAMENTO DELLE CREW
In questa puntata vi mostriamo i video di reclutamento delle crew di To Live Another Day e Gigante Crime Family. "Vivere un altro giorno" è un obiettivo comune per tutti i motociclisti che vogliono contare qualcosa a Los Santos. Il capo, DrakeCarter1, non usa troppi giri di parole al riguardo.

"Looking for an MC inspired Crew? Looking for a group of people to play with who aren't (always) tank noobs? Just want to wreak havoc on Southern San Andreas? Well, WE WANT YOU!
Ages 18+ recommended, a gaming headset IS A MUST."
http://socialclub.rockstargames.com/crew/to_live_another_day
https://www.facebook.com/ToLiveAnotherDayCrew
Il consigliere (e capomafia) IGotALongChin descrive il suo gruppo di picciotti, i Gigante Crime Family come un'organizzazione con un tacito codice d'onore e con una predilezione per la teatralità quando si tratta di affari.

"How's everybody doing? This is Don Gio the don of the Gigante Crime Family. We are a mafia role-play-based Crew. We have over 100 members. Looking for loyalty, respect and honor, we started out about 2 years ago and still stand with the same don (Leader) till this day. We have started a movement that has been effective throughout the GTA community. This has also caused a great impact on role-play gaming. If you want to learn more about this movement or are interested in joining check out this link.."
http://socialclub.rockstargames.com/crew/gigante_crime_family
Cercate nuove reclute per la vostra crew? Pubblicate un collegamento nella sezione dei commenti qui sotto (una sola volta: chi copia e incolla lo stesso messaggio più volte rischia di non essere preso in considerazione) o scriveteci a mouthoff@rockstargames.com e diteci perché pensate che la vostra crew meriti attenzione. Se la troveremo originale, interessante o degna di nota pubblicheremo l'annuncio di reclutamento in una delle prossime puntate della rubrica.
Questa è anche l'occasione giusta per far capire a tutti di che pasta è fatta la vostra crew, con divertenti foto Snapmatic di gruppo, creazioni della crew o strabilianti video di gioco: dimostrate al mondo che la vostra è la crew più forte e la migliore. Non dimenticatevi di inserire il collegamento alla pagina Social Club della vostra crew per tutti quelli che vorranno rispondere all'annuncio.


Nelle puntate precedenti:
aperto il reclutamento per Flight Pilots, Highland Rebels, Unusual Fellas e altri