Recrutement : Eternal Lost Souls, New Wave, Freedom Birds et d'autres crews cherchent des membres
Cette rubrique est consacrée aux messages de recrutement des crews cherchant activement à attirer de nouveaux membres.
Cette nouvelle sélection regroupe des crews aux objectifs et aux philosophies variés. De la doctrine non-conformiste de Eternal Lost Souls à la nostalgie bon enfant et exubérante de New Wave, vous trouverez très certainement votre bonheur. Découvrez tous les crews ci-dessous et voyez lequel correspond le mieux à votre propre style.
Peu soucieux des critères d'évaluation de crew classiques, comme les stats et les rangs, le délégué SI_Fatal_XLSX et les membres de Eternal Lost Souls suivent leurs propres règles. Ce qui ne les empêche pas d'être parfaitement organisés et très compétitifs dans leur quête pour "l'argent, le meurtre et le chaos".

"The Eternal Lost Souls are looking for young guns and a few vets to fill our ranks. We are an active Crew that enjoys all aspects of playing GTA Online from competitive Races, playing missions or just running around San Andreas causing chaos!

We live by a simple creed: Forever lost in search of money, murder and mayhem! If you get in the way of the money, there will be murder and mayhem. We don't care about stats, Crew Rank or Crew Challenges. They just don't interest us.

As a member of the Lost Souls, you are free to do as you please but we do encourage you to organize activities with a Commissioner, Lieutenant or other members in the session.
We are always open to suggestions. A lot of us are GTA Online vets who have done it all but that doesn't mean we can't do it again!

Although we are a fairly easy going Crew, members can be demoted or banned if found in violation of our Rules & Regulations.

Rules & Regulations:
Lost Souls always deal fairly with fellow members.

Lost Souls never purposely attack or kill fellow members without probable cause.

We also have affiliate Crews that you can join.

The ideal player will need a mic or Bluetooth headset, a knack for making mischief and enjoy playing GTA Online with others.
Divisions
For the motorcycle enthusiast, we have The Fatal MC which is open to all members of the Eternal Lost Souls who enjoy riding with their Crew.
If you are a high roller and want to run with like-minded individuals, you can join the Hempsville Hummers.
Once you build your rep and become a trusted member, you can join the Top Dogs Click which consists of the highest ranking members of the Eternal Lost Souls."
http://socialclub.rockstargames.com/crew/hempsville_hummers
http://socialclub.rockstargames.com/crew/top_dogs_click
http://socialclub.rockstargames.com/crew/eternal_lost_souls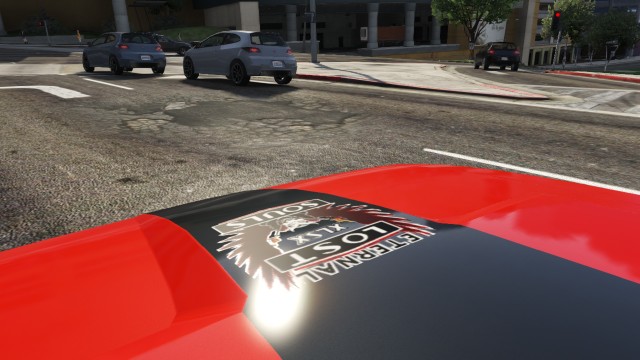 Les membres du crew Shepperson Cartel et leur leader Twigga_Shep91 sont bien décidés à régner sur les rues de Los Santos, et leurs attentes sont à la hauteur de leurs ambitions. Avec déjà deux batailles de crews au compteur contre les redoutables Australia Illuminati, ce groupe teinté d'orange n'a clairement pas fini de faire parler de lui.

"The cartel is an American adaptation of the South American drug cartels. We fly an orange flag, rock a sleek skull logo, but still have the main focus of earning large amounts of cash through illegal activities such as drug and weapons trafficking. We look out for our members and are quick to remove the heads of those who rise up against us.
We have very loose requirements for Crew members. All you have to do is wear at least one orange item of clothing. It can be either a pair of pants, a shirt or a jacket or if wearing business attire you must wear an orange tie/bowtie. If you do not wish to wear the colors then you must wear the large logo on either the front or back of your top. You also must own at least one car bearing the Crew color once you reach Rank 10 in the Crew.

We like to help players gain RP and cash through missions and are very excited for Heists during which we expect to carry out carefully planned jobs with our Crew building an empire in the state of San Andreas.
Preferences:
We are looking for Crew members with microphones who are online at least 3 to 4 times per week. Mics are not required but are definitely preferred.

Our Crew leader TwiggaShep91 is a member of the United States Armed Forces and has experience with carrying out missions in a precise, organized manner. That being said, we are looking for members who are willing to follow directions and work together as a team to accomplish our mission.

We are also looking for individuals with leadership qualities who are ready to step into leadership positions as soon as possible.

We need administrative personnel to manage different positions in the Crew such as YouTube, Twitter and other social networking accounts as well as our website and coordinating events with other Crews.

We are also looking for a skilled video editor.
In closing:

We are looking forward to building a billionaire empire with you and your friends!

ORANGE UP SKULL! P.B.H. FOR LIFE!"
http://thesheppersoncartel.enjin.com
socialclub.rockstargames.com/crew/shepperson_cartel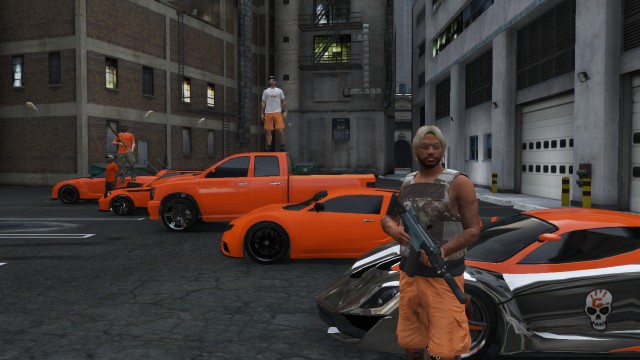 xDrugMoney et son crew rétro New Wave regrettent certes l'époque des néons pastel et des coiffures extravagantes, mais ils sont loin de se limiter à des choix vestimentaires extrêmes et un argot vieillot. Ils ne plaisantent pas quand il s'agit d'amasser de l'argent et vous devrez afficher un ratio V/M d'au moins 0.95 pour avoir une chance de les rejoindre.

"I'm recruiting people for my Crew, New Wave. We're all about being rebels living in a 80's fantasy. At the same time, we're all about the money. When it comes to competition, we're good. It's been a long run from the low ranks of 500'000+ all the way to rank 574 with only a smaller group of 12 people. Now I feel that with more people, New Wave will be a Crew with more potential on GTA Online. We're rank 1419 on Max Payne 3 and about 5 people in the Crew play that as well.
Our rules are simple:
Loyalty to the crew

No Hate ( Were all cool )

No Exploits

Have fun!"
http://socialclub.rockstargames.com/crew/new_wave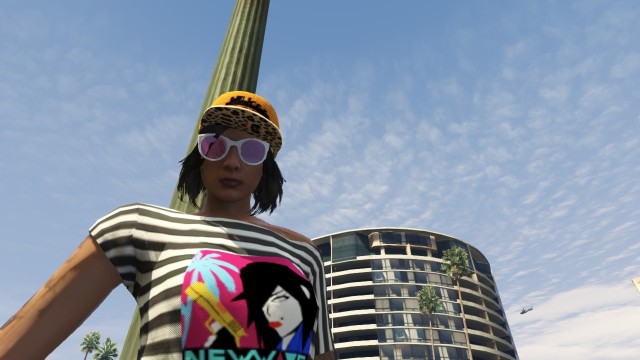 Fondé le jour du lancement de GTA Online, le crew Crooked Soldiers P90 de PSN-braydend est passé de petite bande de truands sans envergure à groupe de plus de cinquante membres au service de certains des donneurs de missions les plus importants de Los Santos. Toujours prêt à soutenir les criminels en pleine ascension dans tous les actes de violence imaginables, ce crew dangereux est peut-être fait pour vous, et réciproquement.

"The Crooked Soldiers are now openly recruiting initiates who wish to become a part of the family. We are a mafia gang style Crew with an initiation system for new members. When you wish to receive a promotion to full membership in the Crew, contact me in-game and a goal will be set for you to attain. Whether it be killing a couple boss issued targets or stealing a car and delivering it back, a random task may be used to gauge your skill in a certain aspect of the game. Afterwards, you will be promoted and take the last step to becoming a full member of The Crooked Soldiers!
Why would you want to be a part of CSP9? We make money the same as any other Crew, by doing Martin/Lester based Missions, robbing stores and armored trucks and doing Gang Attacks. We also provide our members, Lieutenants, and bosses with other activities when breaking from missions or just messing around in free roam. Drive-bys with your boss, car shows, BMX competitions, apartment and nightclub parties, meet ups, Crew wars, car deliveries, and more.
We use different aspects of the game to help create our own way to stay entertained. If this sounds like something you'd enjoy, feel free to sign up and get started. If you still have more questions or wish to know requirements and rules, continue reading or check out the official recruitment thread on the GTAForums link for more info on the background of the Crew, Hierarchy changes, updates, and more. Lastly, we are currently seeking drivers as escorts for regular free roam travel. We prefer drivers to have a Super Diamond or Stretch Limo, which we can provide it if you do not currently own one."
Requirements & Rules:
No Team Killing

Respect Your Crew mates and bosses

Be active on the webpage and in-game

Headset mic required for full membership
Contact Info:
http://socialclub.rockstargames.com/crew/crooked_soldiers_p90
Recrutement sur GTAForums :
http://gtaforums.com/topic/687614-ps3-crooked-soldiers-p90-squad/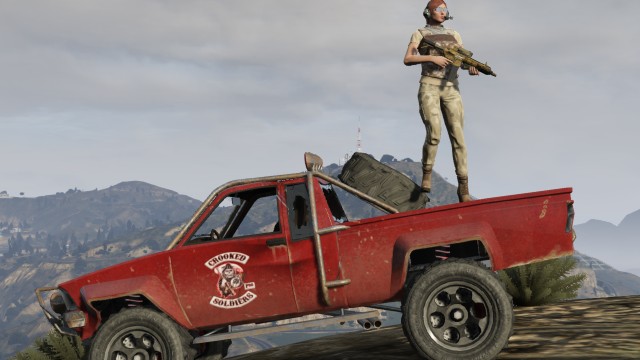 Chapeau bas à R1DDLER_TR1CKzZ et son crew Payday Night, qui semblent vouloir toucher un peu à tout, des batailles de crews organisées aux rassemblements autour de classiques Rockstar. Avec un palmarès en affrontement en équipe de 227 victoires pour 171 défaites, ils ont clairement plus d'un as dans leur manche.

"Ok lads, listen up!
We are Payday Night and we are looking for people who want to help us to work as a team. Heists are coming so get your mask and suit ready! We will organize how to play it. We can play it smart or play it loud. Your choice if you run with us. The better the plan, the better the cash!
CREW NAME: Payday Night

CREW COLOR: purple

CREW TAG: PYNT

CREW MEMBERS: 86 members! We keep going up!!

XBOX 360 GAMERS ONLY and MUST BE MATURE TO JOIN!!!
"We do not forgive, we do not forget."
http://socialclub.rockstargames.com/crew/payday_night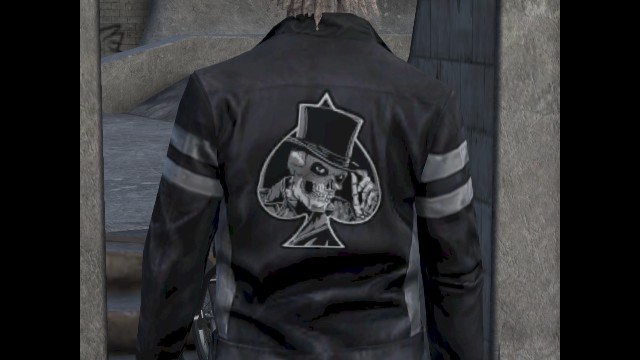 VIDÉOS DE RECRUTEMENT
Pour finir, les vidéos de recrutement de cet article nous viennent de deux crews aux penchants militaires, les Freedom Birds de GTA is The Bomb et la bande de mercenaires appelée Merryweather IMF, dirigée par Brymei.

"This Crew is a military Crew. The whole point is to get everyone to join so that we are one big team that can give military support in Online, but also to create more actors for my GTA videos. Anyone can join as long as they don't own lower Ranks in Online or are simply griefers. If we notice someone is playing unfairly, we will attack them and a fun thing we thought of ourselves was that the desert is Freedom Birds territory and our personal mission is to keep people out of it."
http://socialclub.rockstargames.com/crew/freedom_birds

"The Merryweather Improbable Missions Force is not a normal Crew. We will be culling through hundreds of applications to build an 8-12 operative team, capable of dealing with absolutely anything that GTAO, or any other rival Crew throws at us. We are also seeking excellent survivalist players with great communication skills. Specialists are encouraged to apply. We need exceptional pilots (Buzzard, Lazer, Vestra), seasoned snipers, racing experts, and everything in between. The MIMF is opening up our preliminary training missions created in the capture BETA to all level one security recruits (Application period ends 8/01/14). Enroll with the MIMF, and by summer's end you could be part of the most effective teams in GTAO, and you will also be featured in one of the most cinematic fan-made video/mission campaigns. Check out the recruitment video below."
http://socialclub.rockstargames.com/crew/merryweather_imf
Si vous faites partie d'un crew qui cherche de nouvelles recrues, laissez un lien dans les commentaires ci-dessous (une seule fois : vous pouvez toujours attendre qu'on parle de vous si vous spammez votre message). Vous pouvez aussi nous contacter à l'adresse mouthoff@rockstargames.com en nous expliquant ce qui fait sortir votre crew du lot, et nous publierons peut-être votre avis de recrutement dans un prochain article.

C'est aussi l'occasion idéale d'afficher fièrement votre appartenance à votre crew avec des photos Snapmatic de groupe, des créations de crew ou des vidéos de gameplay qui montrent à tout le monde ce qui rend votre équipe intéressante ou redoutable. N'oubliez pas d'ajouter le lien de la page Social Club de votre crew pour que les intéressés puissent vous contacter facilement.


Précédemment :
Recrutement : Money Task Force, Evil Crime Syndicate, Kung Fu Krakens et d'autres Crew cherchent des membres