Tablón de anuncios de Crews: Eternal Lost Souls, New Wave, Freedom Birds y otros buscan miembros
El tablón de anuncios de Crews es un apartado en el publicamos los mensajes de reclutamiento de las Crews que buscan nuevos miembros para unirse a sus filas.
Las Crews que buscan miembros en esta ocasión muestran diversas perspectivas a la hora de dirigir y determinar el tono de un equipo de GTA Online. Desde la doctrina inconformista de Eternal Lost Souls a la divertida, alegre y exuberante nostalgia de New Wave, seguro que encuentras un sitio en el que encajar. Más abajo puedes leer acerca de esta serie de Crews, a ver si puedes encontrar una que se ajuste a tu estilo personal.
Al delegado SI_Fatal_XLSX y a Eternal Lost Souls no les importan las varas de medir tradicionales de las Crews, como las estadísticas y el nivel, y juegan según sus propias reglas. Pero eso no impide a esta Crew ser organizada y competitiva en su búsqueda de "dinero, asesinato y caos".

"The Eternal Lost Souls are looking for young guns and a few vets to fill our ranks. We are an active Crew that enjoys all aspects of playing GTA Online from competitive Races, playing missions or just running around San Andreas causing chaos!

We live by a simple creed: Forever lost in search of money, murder and mayhem! If you get in the way of the money, there will be murder and mayhem. We don't care about stats, Crew Rank or Crew Challenges. They just don't interest us.

As a member of the Lost Souls, you are free to do as you please but we do encourage you to organize activities with a Commissioner, Lieutenant or other members in the session.
We are always open to suggestions. A lot of us are GTA Online vets who have done it all but that doesn't mean we can't do it again!

Although we are a fairly easy going Crew, members can be demoted or banned if found in violation of our Rules & Regulations.

Rules & Regulations:
Lost Souls always deal fairly with fellow members.

Lost Souls never purposely attack or kill fellow members without probable cause.

We also have affiliate Crews that you can join.

The ideal player will need a mic or Bluetooth headset, a knack for making mischief and enjoy playing GTA Online with others.
Divisions
For the motorcycle enthusiast, we have The Fatal MC which is open to all members of the Eternal Lost Souls who enjoy riding with their Crew.
If you are a high roller and want to run with like-minded individuals, you can join the Hempsville Hummers.
Once you build your rep and become a trusted member, you can join the Top Dogs Click which consists of the highest ranking members of the Eternal Lost Souls."
http://socialclub.rockstargames.com/crew/hempsville_hummers
http://socialclub.rockstargames.com/crew/top_dogs_click
http://socialclub.rockstargames.com/crew/eternal_lost_souls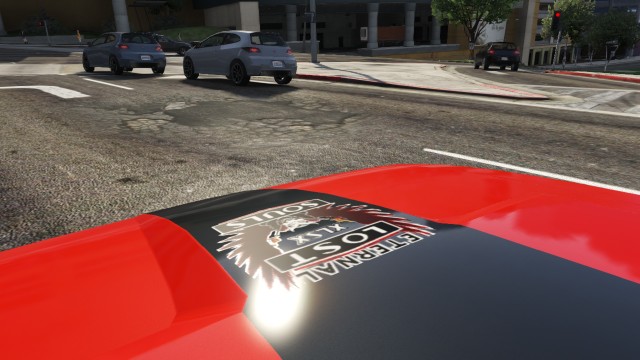 En su misión de gobernar las calles de Los Santos, Shepperson Cartel y su líder, Twigga_Shep91, tienen metas ambiciosas y las expectativas por las nubes. Tras haber librado algunas batallas de Crew contra los conocidos Australia Illuminati, esta pandilla vestida de naranja sin duda busca labrarse un nombre.

"The cartel is an American adaptation of the South American drug cartels. We fly an orange flag, rock a sleek skull logo, but still have the main focus of earning large amounts of cash through illegal activities such as drug and weapons trafficking. We look out for our members and are quick to remove the heads of those who rise up against us.
We have very loose requirements for Crew members. All you have to do is wear at least one orange item of clothing. It can be either a pair of pants, a shirt or a jacket or if wearing business attire you must wear an orange tie/bowtie. If you do not wish to wear the colors then you must wear the large logo on either the front or back of your top. You also must own at least one car bearing the Crew color once you reach Rank 10 in the Crew.

We like to help players gain RP and cash through missions and are very excited for Heists during which we expect to carry out carefully planned jobs with our Crew building an empire in the state of San Andreas.
Preferences:
We are looking for Crew members with microphones who are online at least 3 to 4 times per week. Mics are not required but are definitely preferred.

Our Crew leader TwiggaShep91 is a member of the United States Armed Forces and has experience with carrying out missions in a precise, organized manner. That being said, we are looking for members who are willing to follow directions and work together as a team to accomplish our mission.

We are also looking for individuals with leadership qualities who are ready to step into leadership positions as soon as possible.

We need administrative personnel to manage different positions in the Crew such as YouTube, Twitter and other social networking accounts as well as our website and coordinating events with other Crews.

We are also looking for a skilled video editor.
In closing:

We are looking forward to building a billionaire empire with you and your friends!

ORANGE UP SKULL! P.B.H. FOR LIFE!"
http://thesheppersoncartel.enjin.com
socialclub.rockstargames.com/crew/shepperson_cartel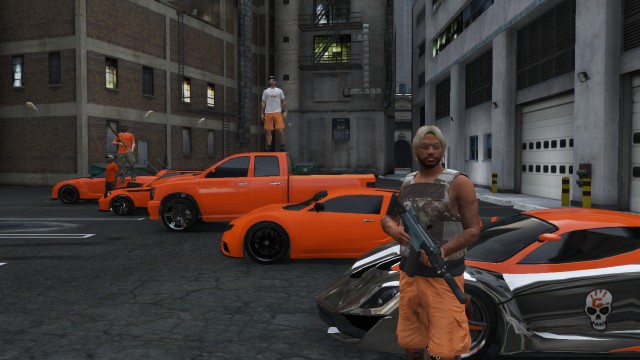 El líder de Crew xDrugMoney y su banda retro conocida como New Wave echan de menos los días de los tonos pastel, los cordones anchos y las grandes melenas, pero lo suyo no se limita a vestir moda radical y hablar jerga pasada de moda.… También son muy serios cuando se trata de ganar dinero y esperan que cualquier miembro potencial tenga un índice de bajas y muertes de al menos .95.

"I'm recruiting people for my Crew, New Wave. We're all about being rebels living in a 80's fantasy. At the same time, we're all about the money. When it comes to competition, we're good. It's been a long run from the low ranks of 500'000+ all the way to rank 574 with only a smaller group of 12 people. Now I feel that with more people, New Wave will be a Crew with more potential on GTA Online. We're rank 1419 on Max Payne 3 and about 5 people in the Crew play that as well.
Our rules are simple:
Loyalty to the crew

No Hate ( Were all cool )

No Exploits

Have fun!"
http://socialclub.rockstargames.com/crew/new_wave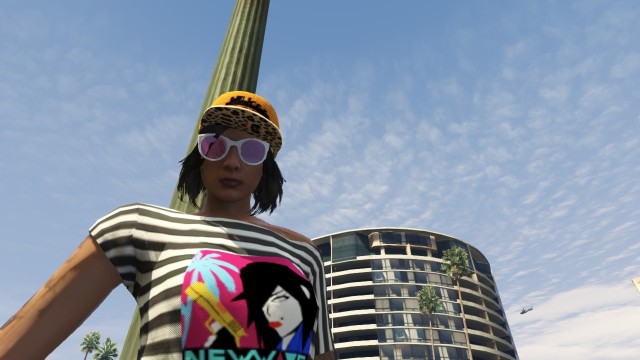 Fundada en el día de lanzamiento de GTA Online, la Crew Crooked Soldiers P90, liderada por PSN-braydend, pasó de ser un puñado de maleantes que cometían pequeños delitos aleatorios a un colectivo de más de cincuenta miembros que ahora acepta misiones de algunos de los más notorios personajes de Los Santos. Con un itinerario de viaje flexible que acomoda cualquier acto de violencia que un prometedor delincuente pueda desear, tal vez seas el recluta perfecto para esta peligrosa Crew.

"The Crooked Soldiers are now openly recruiting initiates who wish to become a part of the family. We are a mafia gang style Crew with an initiation system for new members. When you wish to receive a promotion to full membership in the Crew, contact me in-game and a goal will be set for you to attain. Whether it be killing a couple boss issued targets or stealing a car and delivering it back, a random task may be used to gauge your skill in a certain aspect of the game. Afterwards, you will be promoted and take the last step to becoming a full member of The Crooked Soldiers!
Why would you want to be a part of CSP9? We make money the same as any other Crew, by doing Martin/Lester based Missions, robbing stores and armored trucks and doing Gang Attacks. We also provide our members, Lieutenants, and bosses with other activities when breaking from missions or just messing around in free roam. Drive-bys with your boss, car shows, BMX competitions, apartment and nightclub parties, meet ups, Crew wars, car deliveries, and more.
We use different aspects of the game to help create our own way to stay entertained. If this sounds like something you'd enjoy, feel free to sign up and get started. If you still have more questions or wish to know requirements and rules, continue reading or check out the official recruitment thread on the GTAForums link for more info on the background of the Crew, Hierarchy changes, updates, and more. Lastly, we are currently seeking drivers as escorts for regular free roam travel. We prefer drivers to have a Super Diamond or Stretch Limo, which we can provide it if you do not currently own one."
Requirements & Rules:
No Team Killing

Respect Your Crew mates and bosses

Be active on the webpage and in-game

Headset mic required for full membership
Contact Info:
http://socialclub.rockstargames.com/crew/crooked_soldiers_p90
GTAForums Recruitment Thread:
http://gtaforums.com/topic/687614-ps3-crooked-soldiers-p90-squad/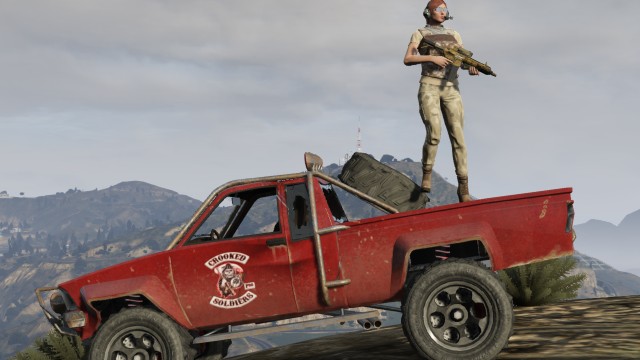 R1DDLER_TR1CKzZ y su Crew Payday Night se han ganado nuestro respeto. Parecen mezclar un poco de todo, incluidas batallas de Crew organizadas y reuniones en las que juega a títulos clásicos de Rockstar. Con unas 227 victorias en partidas a muerte por equipos y 171 derrotas, parece que tienen algo más que un simple as en la manga para conseguir la victoria.

"Ok lads, listen up!
We are Payday Night and we are looking for people who want to help us to work as a team. Heists are coming so get your mask and suit ready! We will organize how to play it. We can play it smart or play it loud. Your choice if you run with us. The better the plan, the better the cash!
CREW NAME: Payday Night

CREW COLOR: purple

CREW TAG: PYNT

CREW MEMBERS: 86 members! We keep going up!!

XBOX 360 GAMERS ONLY and MUST BE MATURE TO JOIN!!!
"We do not forgive, we do not forget."
http://socialclub.rockstargames.com/crew/payday_night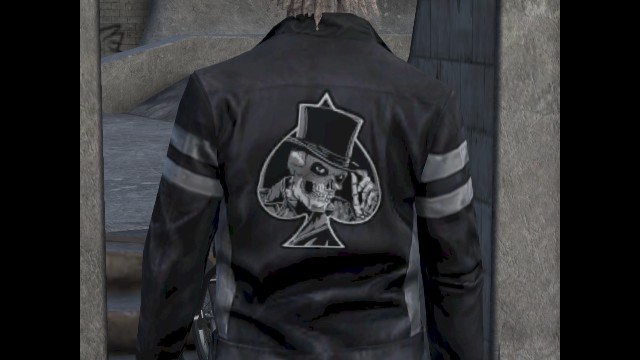 VÍDEOS DE RECLUTAMIENTO DE CREWS
La selección de vídeos de reclutamiento de este tablón de anuncios proviene de dos pájaros del mismo plumaje, los Freedom Birds, liderados por GTA is The Bomb y el grupo de mercenarios conocidos como Merryweather IMF, dirigidos por el líder de Crew Brymei.

"This Crew is a military Crew. The whole point is to get everyone to join so that we are one big team that can give military support in Online, but also to create more actors for my GTA videos. Anyone can join as long as they don't own lower Ranks in Online or are simply griefers. If we notice someone is playing unfairly, we will attack them and a fun thing we thought of ourselves was that the desert is Freedom Birds territory and our personal mission is to keep people out of it."
http://socialclub.rockstargames.com/crew/freedom_birds

"The Merryweather Improbable Missions Force is not a normal Crew. We will be culling through hundreds of applications to build an 8-12 operative team, capable of dealing with absolutely anything that GTAO, or any other rival Crew throws at us. We are also seeking excellent survivalist players with great communication skills. Specialists are encouraged to apply. We need exceptional pilots (Buzzard, Lazer, Vestra), seasoned snipers, racing experts, and everything in between. The MIMF is opening up our preliminary training missions created in the capture BETA to all level one security recruits (Application period ends 8/01/14). Enroll with the MIMF, and by summer's end you could be part of the most effective teams in GTAO, and you will also be featured in one of the most cinematic fan-made video/mission campaigns. Check out the recruitment video below."
http://socialclub.rockstargames.com/crew/merryweather_imf
Si formas parte de una Crew que busca nuevos reclutas, deja un enlace en los comentarios de abajo para que todos puedan verlo (pero solo una vez; los que copien y peguen spam con el mismo mensaje de reclutamiento más de una vez en el canal de noticias no aparecerán destacados). También puedes darnos un toque en mouthoff@rockstargames.com y decirnos por qué tu Crew merece ser mencionada: por su originalidad, su talento, sus esfuerzos... Puede que publiquemos tu anuncio en un futuro tablón.
Esta también es la ocasión ideal para mostrar lo orgulloso que estás de tu Crew con fotos de grupo divertidas de Snapmatic, creaciones de la Crew o cualquier vídeo alucinante que hayas hecho en el juego y que sirva para mostrar a los demás por qué tu grupo es donde hay que estar o al que hay que derrotar. Recuerda dejar un enlace a la página de tu Crew en el Social Club para que los que quieran responderte te puedan localizar con facilidad.


Anteriormente:
Tablón de anuncios de Crews: Money Task Force, Evil Crime Syndicate, Kung Fu Krakens y otros buscan nuevos reclutas