Tablón de anuncios de Crews: Money Task Force, Evil Crime Syndicate, Kung Fu Krakens y muchos otros buscan nuevos reclutas
El tablón de anuncios de Crews es un apartado en el publicamos los mensajes de reclutamiento de las Crews que buscan nuevos miembros para unirse a sus filas.
Esperando seguir los pasos de algunas Crews de las que hemos hablado en esta sección, como Annunaki Lords, que han ganado cientos de miembros desde que salieron aquí, esta vez tenemos a unos supervillanos con un maléfico plan para dominar el mundo, heroicos equipos de especialistas en artes marciales para acabar con los malos, un grupo de mafiosos que añora épocas pasadas y mucho más...
Yavvii, delegado de la Crew Money Task Force, nos dice que a su banda le gusta divertirse y ganar dinero.

"Money Task Force is now recruiting! I think the name would be enough to suggest what we are about. However, if not, it's all about money, money and money!
We currently stand at roughly 160 members and are looking to recruit more active members. Promotions will be given on a regular basis based on your overall activity.
RECRUITMENT PROCESS: Send a request to join the Crew and then message me (Yavvii) or alvinlowery21 that you've asked to join and we'll accept it.
RULES: Best thing about this Crew is we don't have hard and fast rules. There are only two rules:
1. Don't kill a Crew mate.
2. HAVE AS MUCH FUN AS YOU CAN!
Hoping to have fun, earn money and to be playing with all of you guys soon! Cheers."

http://socialclub.rockstargames.com/crew/money_task_force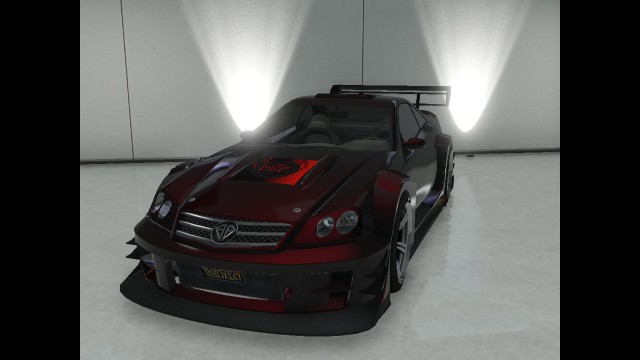 Brasil LIVE 360 es una Crew brasileña liderada por RenatoBMX. Cuenta con una página de Facebook muy activa, un sitio web que actualizan frecuentemente y un buen número de miembros. Los chicos de BRLV apuntan alto y saben cómo pasar un buen rato.

"We're a CREW of very organized individuals with the ultimate goal of bringing together Brazilian players on Xbox LIVE.
With recordings of weekly videos and additional events, our CREW stands for knowing what you're doing and making a difference.
The members are selected one at a time and the friendships we make here are for life. Thanks to everyone!
- KILLING OR DYING TOGETHER - "
http://pt.socialclub.rockstargames.com/crew/brasil_live_360
http://brlive360.blogspot.com.br/
https://www.facebook.com/BrasilLive360
https://www.youtube.com/channel/UC6gBwyALDSt9hJvX5RZ8pCQ/videos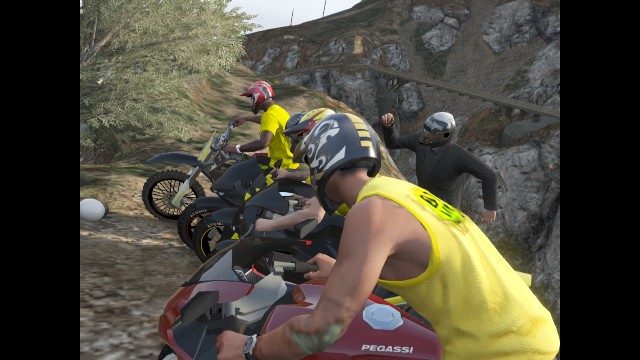 Los villanos de Evil Crime Syndicate, liderados por el misterioso GermanRedSkull, quieren ampliar sus dominios y aterrorizar a sus enemigos a la vez que promueven la lealtad y la aceptación en sus filas.

"We have declared war on the streets of Los Santos and Blaine County.
Lock away your valuables, hold tightly onto your purse and keep your eyes open as the Evil Crime Syndicate is watching. We can strike at any moment, so beware!
We demoralize the enemy from within by surprise, terror, sabotage and assassination. This is war!
Only few have met our fearless leader, GermanRedSkull. He plays his cards close. If you see him online you know something important is going down. He stays in hiding most of the time, planning and plotting away, developing our evil master plan, giving direction to his most trusted and loyal advisors such as Rerun Shoota, DanialStuart and SJStar89.
Part of our vision is to set ourselves apart from other Crews. However, our main vision is to have a Crew where all members have a say and we all agree to have fun and be friendly.
We don't care for political or religious views or opinions on how anyone wishes to lead their life - it's your life and you can live it how you want, no questions asked.
Our members and alliance Crews are here to have fun, have a laugh and not take things too serious or personal.
We are currently seeking active players to join the syndicate.
If you are respectful, funny, quirky, proud, courageous, sorted and like to live life to the fullest and have fun, join us.
What are you waiting for?
http://www.evilcrimesyndicate.com
https://www.youtube.com/evilcrimesyndicate
http://socialclub.rockstargames.com/crew/evil_crime_syndicate
https://twitter.com/evilcrimewars
https://www.facebook.com/EvilCrimeSyndicate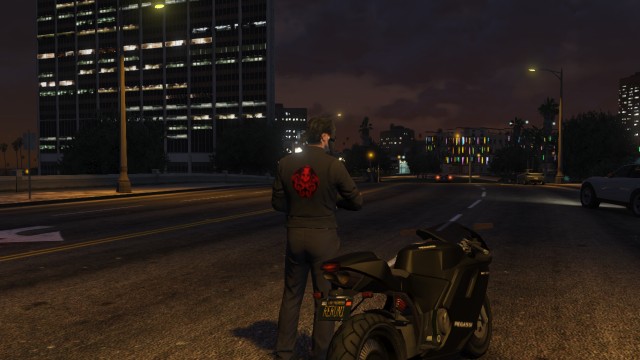 A todas las Crews de moteros les gusta intimidar con sus palabras, pero el teniente Viper-29 de Black Wasp quiere hacernos saber que a las divisiones de su banda no se les va la fuerza por la boca y tienen instinto asesino.

"The Black Wasp is a small and strong Crew. The brotherhood we have forged is stronger than all of the world's steel combined. We may not have strength in numbers but we are the most fearsome MC in Los Santos. Anyone who questions this can take us on. We have faced betrayal in the past within our highest ranks but that was only a small setback. We are now stronger than ever. You will not catch us in a tank. You will never see us killing guys who don't deserve it. We have our own set of rules. We are the biggest bad asses ever on a chopper, whether it's a Daemon, Bagger or Hexer. We will never leave a brother in need. We are to be feared and will never back down from a fight.
We have four major charters, starting with our main Los Santos charter, a Blaine County charter, a Prospect charter and finally our Xbox charter. Thanks for your consideration."
http://socialclub.rockstargames.com/crew/black_wasp
http://socialclub.rockstargames.com/crew/black_wasp_mc_xb
http://socialclub.rockstargames.com/crew/black_wasp_blaine_co
http://socialclub.rockstargames.com/crew/black_wasp_prospects ( Join Here )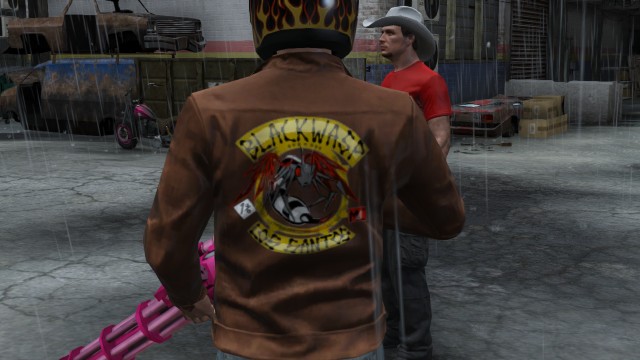 Con un llamativo emblema y alistamiento abierto, los guerreros oceánicos de las sombras conocidos como Kung Fu Krakens están buscando jugadores dispuestos a unirse a sus filas.

"Tired of having to jump through hoops to get recruited?
KFUK is looking for loyal members to bolster our ranks.
The first 3 new members to join will receive an automatic promotion to Lieutenant.
The next 3 following will receive a Representative rank up.
There is one Commissioner spot remaining for our best recruiter.
We are here to have all manners of fun until you interrupt our KUNG FU. Then we will be forced to release the KRAKENS!!!
About: Damn it feels good to be a Kraken / Platform: XBOX 360
Games: Grand Theft Auto V Online / Time zone: Central"
http://socialclub.rockstargames.com/crew/kung_fu_krakens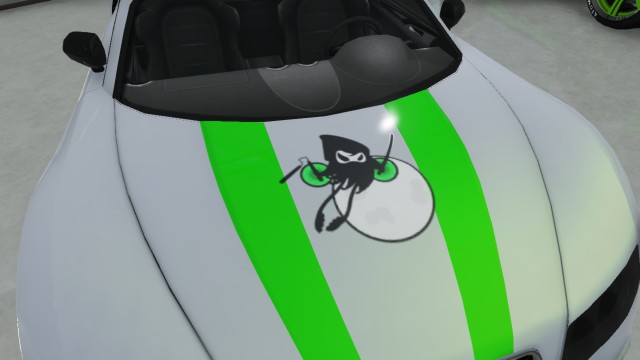 VÍDEOS DE RECLUTAMIENTO DE CREWS
To Live Another Day y Gigante Crime Family nos ofrecen los vídeos de reclutamiento de Crews de este tablón de anuncios. "To Live Another Day" (vivir un día más) es el objetivo de todos los clubes de moteros que quieren dejar su huella en Los Santos. Su líder DrakeCarter1 nos lo deja muy claro.

"Looking for an MC inspired Crew? Looking for a group of people to play with who aren't (always) tank noobs? Just want to wreak havoc on Southern San Andreas? Well, WE WANT YOU!
Ages 18+ recommended, a gaming headset IS A MUST."
http://socialclub.rockstargames.com/crew/to_live_another_day
https://www.facebook.com/ToLiveAnotherDayCrew
IGotALongChin, delegado y jefe de la Crew de mafiosos Gigante Crime Family, nos habla del código de honor no escrito de su organización y del dramatismo a la hora de solucionar sus asuntos.

"How's everybody doing? This is Don Gio the don of the Gigante Crime Family. We are a mafia role-play-based Crew. We have over 100 members. Looking for loyalty, respect and honor, we started out about 2 years ago and still stand with the same don (Leader) till this day. We have started a movement that has been effective throughout the GTA community. This has also caused a great impact on role-play gaming. If you want to learn more about this movement or are interested in joining check out this link.."
http://socialclub.rockstargames.com/crew/gigante_crime_family
Si formas parte de una Crew que busca nuevos reclutas, deja un enlace en los comentarios de abajo para que todos puedan verlo (pero solo una vez; los que copien y peguen spam con el mismo mensaje de reclutamiento más de una vez en el canal de noticias no aparecerán destacados). También puedes darnos un toque en mouthoff@rockstargames.com y decirnos por qué tu Crew merece ser mencionada: por su originalidad, su talento, sus esfuerzos... Puede que publiquemos tu anuncio en un futuro tablón.
Esta también es la ocasión ideal para mostrar lo orgulloso que estás de tu Crew con fotos de grupo divertidas de Snapmatic, creaciones de la Crew o cualquier vídeo alucinante que hayas hecho en el juego y que sirva para mostrar a los demás por qué tu grupo es donde hay que estar o al que hay que derrotar. Recuerda dejar un enlace a la página de tu Crew en el Social Club para que los que quieran responderte te puedan localizar con facilidad.


Previamente:
Flight Pilots, The Highland Rebels, Unusual Fellas y muchos otros buscan nuevos reclutas