Tablón de anuncios de Crews: Flight Pilots, The Highland Rebels, Unusual Fellas y muchos otros buscan nuevos reclutas
El tablón de anuncios de Crews es un apartado en el publicamos los mensajes de reclutamiento de las Crews que buscan nuevos miembros para unirse a sus filas.
Algunos de los grupos mencionados anteriormente en esta sección, como The Mojo Jojo, han alcanzado casi los 1000 miembros. Esta semana, entre las Crews que quieren seguir sus pasos, tenemos un escuadrón de aviadores bilingües, unos seres etéreos que ansían subir de nivel en Los Santos y un colectivo de caballeros poco comunes con el firme propósito de destacar entre la multitud.
Surcar los cielos no es una simple cuestión de volar para Gio Pilot, líder de la Crew, y los chicos de Flight Pilots. Esta Crew cuenta con una gran actividad en su página de Facebook y disfrutan de lo lindo cuando despegan de la pista del aeropuerto de Los Santos.

"We are a group of people with a keen interest in commercial aviation who now play GTA Online...

We are looking for players who are very loyal to this Crew, not looking for the best, just looking for people who are good players. We always like to walk together, to assist in Deathmatch games, flying planes and especially to have fun to the fullest.
Our Crew has no limits, we do all kinds of things during our games.
English/Spanish Optional - PS3 Crew"

http://socialclub.rockstargames.com/crew/flight_pilots
https://www.facebook.com/pages/Crew-Flight-Pilots-GTA-Online
Vídeo de reclutamiento de la Crew Flight Pilots


El líder karnix93 y los miembros de su Crew Outlaws Paletos Bay son una de las muchas divisiones de una red organizada de clubs de moteros que conocen bien su terreno.

"We want to be aggressive and provide a fun atmosphere for our members while providing characteristics that resemble an MC... With a structured and adapted manner of handling our club, we have reached these goals and will reach more.

We have a separate prospecting branch for new members wanting to get into the Outlaw brand. This provides a way for our club to test the prospect in order to see if they have what it takes to be an Outlaw... With more than 2 Chapters, we put our members into the club where it best suits them... The members prospecting begins in their first club meeting (set daily on a set time) to add all patched members, learn our ways, and in a few days they will become an Outlaw if time sees fit. In addition, we are holding a sponsorship program that allows no prospect left behind and have personal mentors in order to become more efficient. We take pride in our members and thus make the weakest part of our chain strong enough to handle what comes our way.

We do our formation riding as clean and as efficient as possible by holding formation practices on Freemode and in Races to prevent unexpected issues like traffic. We are blood thirsty for anybody who is not an Outlaw... Our club activities vary from finding patches to put on our wall to doing scheduled matches from District Domination. We try to keep ourselves in check with other MCs to put out our name and the Outlaw brand so everybody will take notice.

We are active, we are blood thirsty, we are organized, we are OFFO.

Outlaws Forever, Forever Outlaws."

http://socialclub.rockstargames.com/crew/outlaws_paleto_bay
Sección promesas / Sección Sandy Shores / Sección nómadas
Organización nacional - Personal y dirigentes de todas las ramas
http://offopsn.wix.com/offopsn - Sitio oficial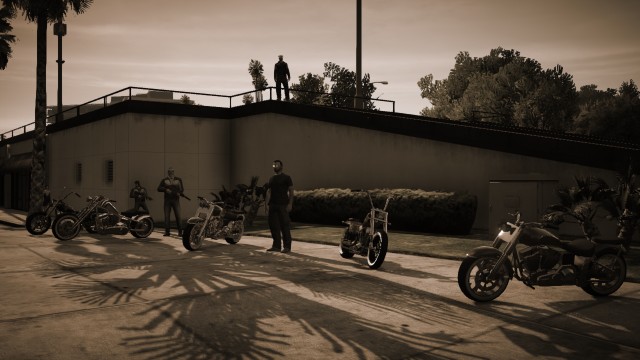 "What's up everyone, we are the (Annunaki Lords) and we are currently looking for (PS3) members to join and expand 'our' Crew. Whether you're a seasoned GTA gamer or just starting out, ANYONE and EVERYONE is invited, there are no strict rules or guidelines to follow, just have fun!! All we ask of you is to check in periodically to let us know that you're still alive and give feedback on what could make the Crew better.
We also have a custom CREW RANKING HIERARCHY which can be seen below:

--CREW HIERARCHY--
1. RANK (1-10) = ANGEL
2. RANK (11-20 = PRINCIPALITY
3. RANK (21-30) = ARCHANGEL
4. RANK (31-40) = POWER
5. RANK (41-50) = VIRTUE
6. RANK (51-60) = DOMINION
7. RANK (61-70) = THRONE
8. RANK (71-80) = CHERUBIM
9. RANK (81-90) = SEARAPHIM
10. RANK (91-100) = ANNUNAKI

So once again, if you're down to join a Crew that's all about having fun and getting things done when the time calls for it, then check us out when you get a chance. The door is always open. - PS3 / Annunaki Lords."

Vídeo de reclutamiento de la Crew Annunaki Lords.

http://socialclub.rockstargames.com/crew/annunaki_lords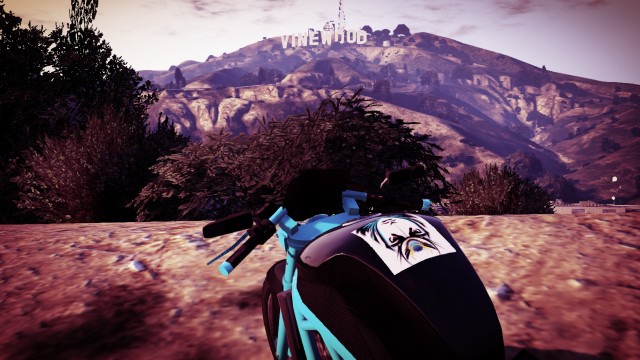 The Highland Rebels llevan jugando juntos desde los tiempos anteriores al sistema de Crews de GTAIV. Estos veteranos se reúnen en las casi siempre hostiles calles de Los Santos, se ayudan los unos a los otros cuando lo necesitan y siguen unas encomiables normas de cortesía cuando tratan con sus compañeros de Crew. Así lo explica su líder, owenbremnertv.

"The Highland Rebels are a Crew that originates from GTAIV. The main people of the Crew are - David / Wicked1607 (Shrimpie1), Charlie (Barneyarmy5), Duke (Duke95011) and me, the leader of the Crew, Owen (Owen_Bremner).

Before we get into the details about the Crew here are some essential rules:

1: DON'T BE A DOUCHE (No killing teammates unless it was an accident, no killing on sight)
2: Be a good teammate (Help rob a store, help fight enemies, save from cops, etc.)
3: When playing with the Crew, make sure the Crew is set as active.
& 4: DON'T. BE. A. DOUCHE!

The Crew is a mix of RP and Non RP. Sometimes we do Role Playing sessions but it only happens when at least 3 of us are online. If RP is your thing we can include you. But if Free Roam is your cup of tea, then we do that too. We also do missions and activities.

While a mic is not necessary, unless it's an RP, it is a good thing to communicate with your fellow rebels with.

We are working on trailers for both the Crew and the Leaders.

So what are you waiting for? JOIN TODAY AND RECIEVE A FREE COOKIE!
(Warning: Cookie not included)."
http://socialclub.rockstargames.com/crew/the_highland_rebels
Canal de YouTube de la Crew - En construcción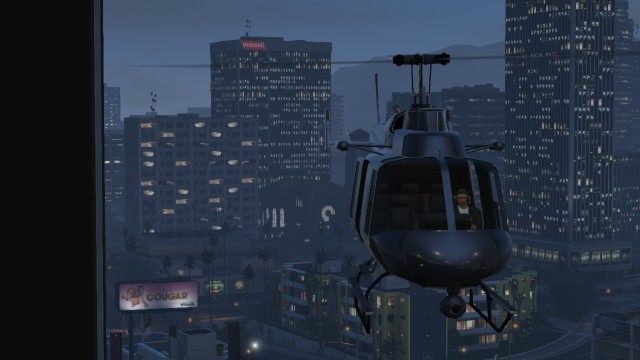 WJMC-FRESHY, vicepresidente y miembro fundador, junto a su grupo de peligrosos arlequines de la Crew de PSN llamada The Wyld Jesturz MC, se mueven por la zona de La Mesa, San Andreas, y tienen su club en un recóndito taller de la ciudad. Los candidatos deben superar la condición de promesas para avanzar desde el punto de entrada, así que mucho cuidado al llegar a su territorio.

"The Wyld Jesturz MC (WJMC) is open and looking for prospects.

In order to join you must have/be the following:

- You MUST have your PSN account linked to your profile and it MUST be visible

-MUST be mature. NO CREW HOPPERS! NO LITTLE KIDS!

-You MUST own a Hexer, Bagger or Daemon for the club. Super bikes are allowed but only for missions, races, stunt jumps, etc.

-You MUST have a mic. If we can't communicate with you we can't promote you.

-MUST have knowledge of the MC world in general. NO INEXPERIENCED RIDERS!

You'll prospect for 2 weeks and grow with the club. We are an activity and experience (RP and leveling up) club for now looking to get into competitive TDMs. So we will take experienced shooters to help train as well.

If you think you have what it takes just click the 'Request Invite' tab on the Crew page. We will be checking everything, so your profiles MUST BE OPEN TO EVERYONE! Crews, Linked Accounts, Friends, etc... We only want the best loyal brothers we can get."
http://wyldjesturzmc.webs.com

Sección promesas:
http://socialclub.rockstargames.com/crew/wjmc_prospects

Sección principal:
http://socialclub.rockstargames.com/crew/wyld_jesturz_mc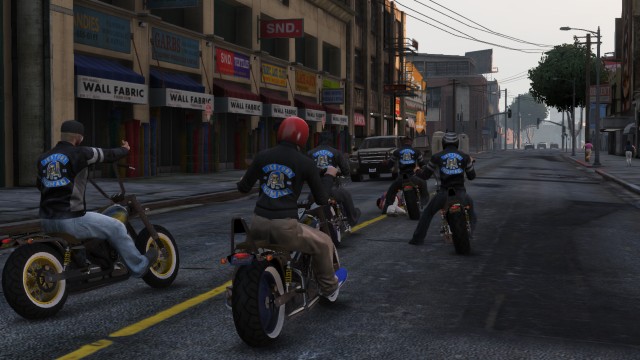 VÍDEOS DE RECLUTAMIENTO DE CREWS
Por último, los vídeos de reclutamiento destacados de esta edición del tablón de anuncios nos llegan de la mano de las Crews The Unusual Fellas y TAKEOVER:
El líder dey_kill_killer quiere llevar un paso más allá el atractivo internacional y la poco convencional naturaleza de su Crew. Hace poco han superado los 200 miembros y todavía tienen sitio para muchos más.

"The Unusual Fellas is an action packed, shoot em' up, and take charge kind of Crew. We have members from all over the world. Everyone is Unusual in his or her kind of way. We race, play missions, and do anything we can to rank up and make money. We also encourage our members to share their ideas and created content to help make the Crew the best we can be. Also soon to come: Unusual Females. Hope everyone enjoys the music video."
socialclub.rockstargames.com/crew/the_unusual_fellas
Estos expertos jugadores, liderados por TH3xDARKxOUTLAW, se consideran los mejores de entre todos los mejores y no necesitan que nadie confirme que lo son.

"Join Takeover! Not just any Crew but an actual gaming clan. Everyone in this clan is like family. We like to have fun...and WE DO. We also get the job done when necessary. My Gamertag is linked with my social club account.

We are legit. We don't have open recruitment like some of the Crews above but if you want to join just let us know.

WE DONT HAVE TO BE RECOGNIZED TO KNOW THAT WE ARE THE BEST."
http://socialclub.rockstargames.com/crew/take0ver
Si formas parte de una Crew que busca nuevos reclutas, deja un enlace en los comentarios de abajo para que todos puedan verlo (pero solo una vez; los que copien y peguen spam con el mismo mensaje de reclutamiento más de una vez en el canal de noticias no aparecerán destacados). También puedes darnos un toque en mouthoff@rockstargames.com y decirnos por qué tu Crew merece ser mencionada: por su originalidad, su talento, sus esfuerzos... Puede que publiquemos tu anuncio en un futuro tablón.
Esta también es la ocasión ideal para mostrar lo orgulloso que estás de tu Crew con fotos de grupo divertidas de Snapmatic, creaciones artísticas de la Crew o cualquier vídeo alucinante de una partida que sirva para mostrar a los demás por qué tu grupo es en el que hay que estar o al que hay que derrotar. Recuerda dejar un enlace a la página de tu Crew en el Social Club para que los que quieran responderte te puedan localizar con facilidad.


Anteriormente:
Tablón de anuncios de Crews: The Bomb Squad NNA, Live It Wild, Vice City Crime Mob y muchos otros buscan nuevos reclutas