35 aniversario de The Warriors, Los amos de la noche: echad un vistazo a la lista de partidas de GTA Online creadas por los fans e inspiradas en esta película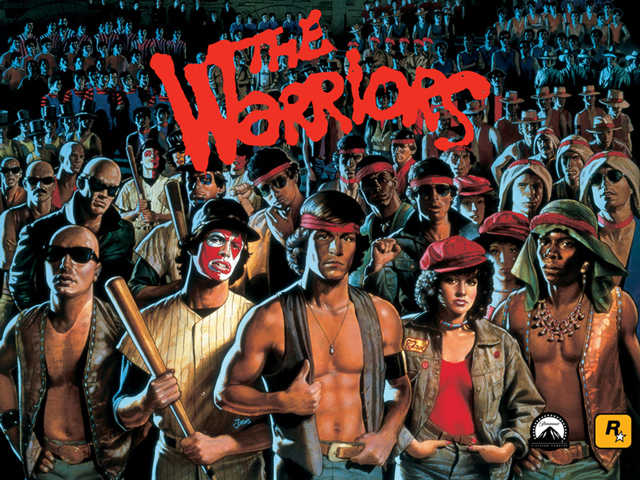 Uno de los homenajes a The Warriors, Los amos de la noche, que más nos ha llamado la atención últimamente es una lista de actividades de GTA Online creada por el fan Rayon Coleman, también conocido como rayon87, de la
Crew XB360 Creators Core
, que ha explorado el mundo de GTA Online en busca de las horas del día y los lugares perfectos para diseñar tres partidas a muerte que recrean escenas clásicas de la película y el juego. Estas son las actividades:

The Warriors - Escena del parque
La acción transcurre al anochecer en un campo de béisbol al este de La Puerta (en lugar de Riverside Park). Los participantes se sitúan en extremos opuestos del campo y avanzan hacia el centro para enfrentarse con armas cuerpo a cuerpo. Los bates de béisbol parecen ser las armas preferidas de los combatientes para descargar su rabia, pero también hay varios cuchillos repartidos por la zona para superar al rival.
The Warriors - Escena del metro
Combate bajo tierra cerca de Rockford Hills. El tren F hacia Coney seguramente tarde un rato en llegar, por lo que tendrás tiempo de pelearte con una gran variedad de objetos contundentes para resolver las disputas territoriales. Puede que no haya muchos Flash o botiquines para recuperar salud, pero hay una máquina de e-Cola situada de manera conveniente al final de un andén.
The Warriors - Escena final
Al amanecer, los Warriors y los Rogues se dan cita bajo el bajo el embarcadero de Del Perro en la playa para saldar sus cuentas de una vez por todas. Con un ritmo frenético y rodeado de gente en muy poco espacio, puede que acabes golpeando a más vigas que a enemigos. Procura enfrentarte a tus rivales en la arena para poder ver mejor a tus atacantes.